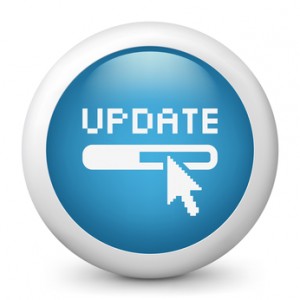 In our last blog, we discussed the importance of being accessible to your clients. At MeloTel, we consider it crucial to keep our customers constantly informed. Our clients know that we regularly come up with new ways to keep them in the know. The recent addition of the MeloTel Wizbox is just one of those examples. And it was met with great feedback!
The MeloTel WizBox, as you may already know, is a collection of tutorials that helps our website visitors learn all about the various products and services offered by MeloTel. Customers can use the information found in the MeloTel Wizbox to assist them with a variety of situations that may arise, so that they can better make use of the features we offer.
Today, however, we unveil yet another new innovation. Introducing the Service Status Dashboard! At MeloTel, we constantly seek to improve customer satisfaction. And one of our favourite ways to do that is to be completely open and honest in our communication with our customers. We're proud to unveil the Service Status Dashboard as an added feature on our website that will speed up the ways in which we provide information to our clients.
The dashboard lists all of MeloTel's services and system statuses in real time. Because it updates in real time, our clients are assured that all information is up-to-date and accurate. The Service Status Dashboard gives customers the opportunity to check back as often as they wish to get to-the-second information. In the event of any delays or systems issues, this dashboard is the perfect place to check on such statuses.
This great new feature to the MeloTel website will enable us to report any of the issues that we may be facing exactly as they happen. We recommend that you save the link to the Service Status Dashboard to your bookmarks for future reference. This feature, by the way, is yet another MeloTel innovation inspired by feedback given to us by our customers.
"I spend most of the day working on my computer," commented one of our clients recently, "If an issue arises, the easiest thing for me to do to is search online to find out what system errors may be taking place. It's just quicker than making a call or even writing an email. A feature that allows me to see status updates as they happen would be really convenient."
At MeloTel, we strive to make the lives of our customers easier. And it certainly makes our lives easier when our customers inform us of exactly what we can do to do just that. MeloTel's new Service Status Dashboard is just another small way that we're improving our customer relationships. When our clients speak, we listen. When our clients have needs, we work to meet them.
And when our clients want information, we ensure that they receive it. Please feel free to give us a call at 1-888-MELOTEL to let us know what other ideas you may have that will suit the needs of your business. Can we make your life easier too? Perhaps you will be the inspiration of a future MeloTel innovation! Until then, be sure to check out the Service Status Dashboard as often as you like.