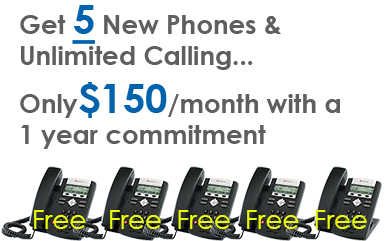 One of our greatest joys, here at MeloTel, is to welcome new customers into our business. Naturally, it gives us a great feeling to know that entrepreneurs across Canada are getting to know our brand as a go-to destination for all of their telecommunication needs. And, as a result, we'd like to reward those new customers with a very special new offer.
Before we get to that offer, we'd like to remind you about the principals that make up the fabric of our company. Following the lead of our company President John Meloche, the entire MeloTel Team keeps focused on a few fundamental facts: Keep it simple, keep it cost-effective and provide a great service. John said as much in the last MeloTel Newsletter.
So in keeping with these fundamental facts, MeloTel is happy to introduce an incredible new offer to all of those business owners who are looking to make the switch to a new telcom provider. This is, by the way, a limited offer, so we encourage you to give us a call at 1-888-MELOTEL as quickly as you can to both learn more about it and take advantage of it. Here it is…
Get 5 FREE new phones with unlimited calling for only $150 a month with a one year commitment! Yes, you read that right. Sign up with MeloTel and get your company no less than five brand new Polycom 331 phones with their power adapters included. In the case of this particular offer, we ask that our new clients commit to a one year term.
Available to Canadian businesses only, this never-before-offered new package allows our clients to either keep their current numbers or begin anew with new ones. They will get unlimited incoming and outgoing calls to over 20 different countries. Also included is unlimited agent to agent and branch to branch calling. An automated call attendant that prompts callers to press a number for the appropriate department is also included.
Clients will also receive the voice mail to email feature in addition to setup, configuration and shipping of all of your new phone equipment directly to your door. This is the first time in MeloTel's history that we have offered this type of package. Keeping in mind our fundamental facts, we want our new clients to immediately enjoy the affordability and incredible products and services offered by MeloTel.
If you take advantage of this incredible new offer, there are some additional features that will be made available to you at very affordable rates. They include additional phone extensions, phone numbers and automated call attendants. You may also add a call queue, fax number, toll free number and call recording storage as well.
Be sure to call up one of our friendly and experienced reps to get more information about pricing. We truly look forward to continuing to welcome business owners from all over Canada to the MeloTel family. We hope that you'll be able to take advantage of our new free phone package and become one of the many customers that we've made happy over the years.