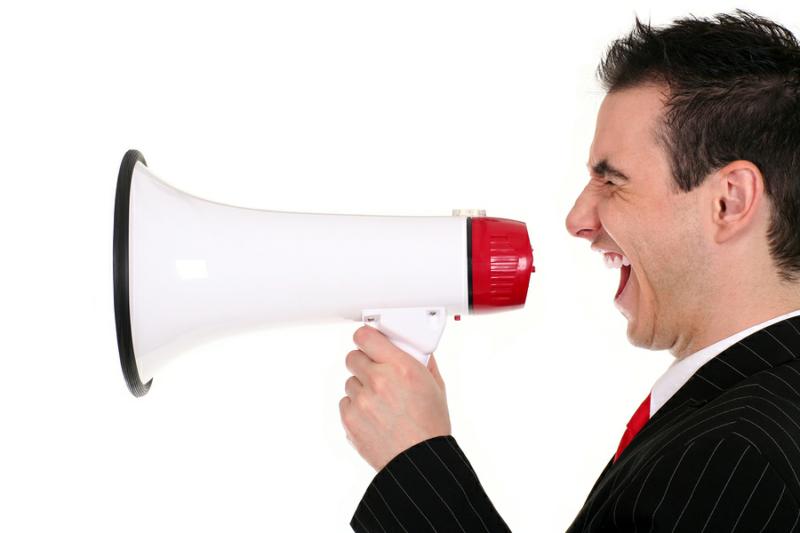 We all want our voices to be heard. And, luckily for us, we live in an era where people have more access to getting their opinions shared publicly than ever before. With nearly everyone in the world having a Facebook and Twitter account set up (or so it seems), our society has never exercised their freedom of speech so easily.
Nevertheless, there is no stronger voice than the actual sound of a human voice. Your tone and inflection come off a lot differently, and generally more genuinely when it can actually be heard by real ears. And MeloTel is excited to give you the opportunity to have the world hear your voice!
You may recall that last week we blogged about the fact that we were "Cooking Up New Ideas To Broadcast Your Business". We were so excited about this new MeloTel feature that we sort of let the cat out of the bag a little early. However, this week we are officially able to announce the launching of SHOUTcast!
What is SHOUTcast? It's MeloTel's brand new streaming server that allows radio stations to broadcast audio online. This is generally known as web-casting. MeloTel's new SHOUTcast feature will provide clients with a powerful and stable method of directing all of your internet traffic towards your new radio broadcast without having any crashes or other problems.
Why get SHOUTcast? Because it's fun! Not only will you have a blast getting your voice heard by fans everywhere, but it will add an entire new dimension to your business. SHOUTcast truly gives your company a voice that will set it apart from its competition. Have you every wanted to run your own radio station or talk show? Well, here's your chance!
There are many benefits that SHOUTcast will provide to your company, not the least of which, will be a bigger audience. This will be especially lucrative for you if your products and services are sold online to a worldwide buying market. Your new radio show will greatly impact the impression you give to your target audience.
"This works all the time," commented one of our staff members, "For example, certain musicians that I don't like – when I hear them during a radio interview and they come off as personable and funny, it makes me want to listen to their music. I appreciate brands with personality. If you're interesting and down-to-earth, people will like you regardless of what you're selling."
Still not convinced that SHOUTcast Hosting is for you? Having your own radio station will practically cost you less than subscribing to them through satellite! Starting at only five dollars a month, all of our hosting packages are built with affordability in mind. You may also upgrade or downgrade at any time. Call MeloTel at 1-888-MELOTEL to get started with SHOUTcast today!