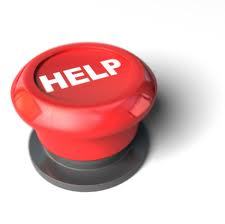 We hope that you had an excellent Canada Day long weekend everyone! Now, that it's back to business as usual, we're sure that it will come as no surprise that MeloTel has yet another cool feature to introduce. It's our new Twitter page! Now, we know what you must be thinking. Doesn't MeloTel already have a Twitter account?
The answer, of course, is yes! And we'd like to thank our nearly 3,000 followers for supporting MeloTel on Twitter. If you're not following us yet, please make sure to do as we are literally on the border of welcoming our 3,000th follower! So what's with the new Twitter page? What's that all about, you ask?
We call it our NOCStatus. It's a brand new account that helps for MeloTel clients to remain in the loop with our Network Operations Centre (NOC). The "status" refers to any necessary update about our servers, whether it be VoIP, web hosting or emails. You get the picture. Be sure to follow these updates @nocstatus.
Naturally, when working on the internet, system issues may arise from time to time. So we've developed this brand new Twitter account to ensure that you have yet another quick and easy way to get information about services that MeloTel may be providing you. If there are any issues that you need to be made aware of, this account will ensure that you are among the first to know about them.
Just to give you an example of what we mean, one of our most recent NOCStatus tweets read, "A maintenance update will be completed Monday July 2nd, Between 12am and 3am EST. This will interrupt service for approximately 15 minutes." These days, tweets are commonly used to communicate quick messages faster than any other form of social media.
We figured that it made sense to develop a new page that would help alleviate our clients' needs to make phone calls about system issues. Following @nocstatus will keep everyone abreast of everything they need to know about them. Of course, if our tweets don't help resolve your concern, you are always free to call us up at 1-888-MELOTEL.
Most often, however, are system issues are resolved within minutes. For example, about a week ago we tweeted that "Unfortunately we are being forced to re-boot our network to resolve some issues. This will make services unavailable for 5 minutes." Within minutes, we tweeted "Services are fully restored and we are monitoring. Sorry for any inconvenience."
At MeloTel, we like to make sure that all problems are resolved quickly. By setting up our new NOCStatus Twitter account, our clients will be made aware of these issues immediately – even though they may be resolved before you even get the tweet! Be sure to follow @nocstatus today!