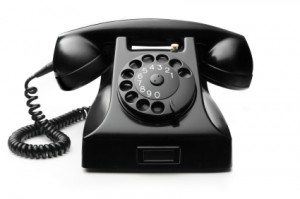 We have been hinting at it for months. But now the cat is out of the bag! MeloTel is proud to announce its brand new Residential Telephone Services. That's right! You don't just have to own and run a business to take advantage of MeloTel's incredible phone services anymore. Not only will you receive more efficient, personable service with your home phone, but you'll be saving a lot of money too!
We've been doing our research. And, while doing so, we reached out to both our customers and our friends and followers on Facebook and Twitter. And you know what we found to be the number one complaint about having home phone lines from such companies as Rogers and Bell? They're too expensive!
In some cases, customers are paying upwards of $60 a month to have land lines at home. Since many working people are not at home during the day and have cell phone plans that allow for free evening and weekend calling, we know that such costs are far outdated and quite bluntly, overpriced.
So to introduce our fantastic alternative, MeloTel is offering the very special "Pioneer Customer Packages" to the first 100 clients who sign up. We would love for you to give us the opportunity to impress you with our new services, while offering you unbeatable savings. And here they are…
MeloTel's brand new Residential Telephone Services start as low as $14.99 a month and offer a no term agreement! That means you are not bound by any contracts. As far as we see it, our customers will receive service that satisfies their needs without being overcharged. We're quite confident that our new clients will be with us for the long haul without such binding agreements.
The Basics package offered as part of this new service allows you to keep your current phone number or change to a new one. It also provides you with Canada Wide calling! That's right! Say goodbye to additional long distance fees. MeloTel's new plan offers you 3000 outgoing minutes per month with very few exceptions.
Do you call the United States often? Upgrade to the Basics package that includes nationwide calling to both Canada and the U.S. for just $25.99 per month. This package also allows for no commitments or set up fees. You truly can't go wrong! Your plan works on a month to month basis with the freedom to cancel at any time.
Call us today at 1-888-MELOTEL and press option 3. This will help you to find out more about our telephone services and features. Let's get you signed up right way. Remember that our "Pioneer Customer Packages" are only available to the first 100 clients who sign up. Stop overpaying for your home phone. MeloTel's new Residential Telephone Services are here!