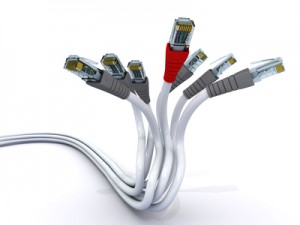 And the list of amazing products and services offered by MeloTel just keeps on growing! It is with great pleasure and excitement that we introduce MeloBEX! Although currently available in select cities throughout Canada, MeloTel is now offereing clients commercial grade internet services through MeloBEX – the "BEX" meaning "Business Ethernet Xtended".
This awesome new internet service enables business owners the ability to improve their overall business productivity and customer service. And how does MeloBEX help with that? With symmetrical data transfer, you will get the same speeds uploading as you would downloading high-bandwidth data up to 10 Mbps over a reliable dedicated line. This provides a significant advantage over or DSL or cable connections.
With MeloBEX, you don't share your bandwidth, so your traffic is without congestion. As a result, you work faster with your customers, without worry for lost connectivity. Currently, MeloBEX is only available in Toronto, Kitchener, Brampton, Brantford, Edmonton, Hamilton, Kingston, London, Montreal, Oshawa, Ottawa, Vancouver, Windsor and Edmonton.
Check out this Coverage Map for more details. If you are located within three miles of the central offices in the pointed-out areas, MeloBEX is available to you! And as always, MeloTel provides its clients with options. You can choose between one, two and three year terms that offer varying levels of bandwidth and performance. Installation is FREE with a three year term!
Especially considering the costs of such a service requested by other providers, the new MeloBEX feature is quite the solution for business owners who are interested in money saving technology. There is no need for expensive construction in order to install new lines as we utilize existing telecom infrastructure to provide the highest performance possible.
As well, we are able to install MeloBEX within weeks as opposed to months. It is also scalable to meet your growing needs. We can increase your bandwidth within days as opposed to weeks. You are also not given any data caps. In other words, your bandwidth is unlimited. This helps for your business to increase productivity as your internet access is faster than ever.
With MeloBEX, you ensure that your company is operating more efficiently than ever before. This awesome new service provides high performance with reliable upload and download speeds, making your business better equipped to utilize technologies such as cloud communications, VoIP and video streaming. With your online presence so vital to your company's success, MeloBEX is practically a must!
Designed to run over multiple loops, MeloBEX ensures redundancy by providing additional loops for the service. That means that if your service should degrade for any reason, the connection makes use of the spare loop and continues to run. It's almost like having a spare tire that changes itself as you continue to drive! For more information, or to place your order, call 1-888-MELOTEL.