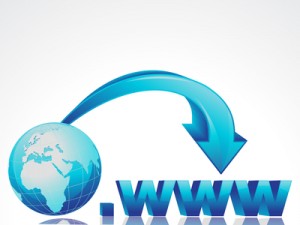 It's a hustle and bustle world out there. People are constantly on the go and things continue to rapidly change. There is an influx of information coming at us on a daily basis. It's hard to keep up with everything that's going on. There's television, the internet, radio and seemingly thousands of other ways to keep in touch with the world. Let's not forget smartphones, tablets and laptops. Wait…
Let's slow down for a second. Life can get pretty overwhelming these days, can't it? Being a business owner, you have enough on your plate already without having to worry about the world going on around you. However, it can't be lost on you that to keep up in today's business world, you need to be on top of the latest technologies. You may not have the budget for radio and television commercials. But the internet on the other hand…
We all know about the power of the internet. Those smartphones, tablets and laptops may not be devices that you're an expert at using (don't worry, many of us are still getting the hang of them), but it doesn't mean that your business should be absent from anyone of them. In other words, the internet has become today's chief source of information and entertainment. So your online presence is arguably more important than any other advertising avenue you could employ.
But not being a tech-genius yourself, how would you know what to do in terms of designing and maintain a website? Maybe you don't have enough time in the day to be updating your social media profiles on a regular basis. Does this mean you shouldn't consider such avenues priorities? Of course not. There are several reasons to ensure that your online presence is extremely strong.
It helps search engines to find you. Make no mistake about it. Canadian consumers head online to learn about the products and services that they are interested in before they head out to do any shopping. If you want customers to support your business, you'll need a strong website to support it first. This way, when would-be shoppers attempt to locate information revolving around your business type, they'll end up finding you!
It shows your customers that your business is active. If your website looks like it hasn't been updated in years – weeks even – visitors are not bound to return. A website that goes without updates for too long will appear as if it has been abandoned. And guess how that makes your company look? If you want potential clients to know that your brand is continually evolving, your website will have to prove it.
It promotes links to your website. We live in a world where when people want others to know about things that they are into, they post links to those things through their social media profiles. If you want more people to share links to your website, you're going to have to give them reasons to do so. Blogging will play a big role in making customers interested in clicking on and sharing links to your site.
So what to do about keeping that website of yours updated? As mentioned, it's not uncommon for business owners to not have the time or know-how. MeloTel offers Affordable Website Maintenance Plans so that updating your website can be accomplished without having you spend time you don't have or exceed your marketing budget. For more information, give us a call at 1-888-MELOTEL.