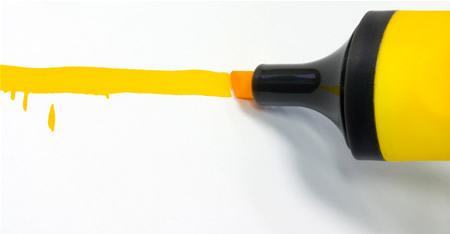 It is never lost on us that our clients are the ones who make our business as successful as it is. We believe that all businesses should feel this way. Honestly, what would a business be without clients? Keeping this in mind, MeloTel constantly works to make our customers happy by providing top-notch products and services. But, we also make sure that they know we appreciate them.
With that, MeloTel is happy to announce a brand new initiative that will be beginning very soon. From time to time, the MeloTel Blog will be dedicating pieces to a new series known as the "Client Spotlight". That's right! We will be dedicating specific blogs to you, our amazing clients. The way we see it, it's the least we could do.
We enjoy, so greatly, getting your company connected over the cloud that we'd like to do our part in connecting you to even more people. Our blogs are our way of keeping in constant contact with our clients, colleagues, friends and fans. And we feel that it is only right for us to shine the spotlight on the people who have helped MeloTel become the ever-growing success that it is today.
One of the main reasons for the "Client Spotlight" blogs is to showcase the wide range of companies that do business with MeloTel. We're only too happy to reveal the fascinating products and services that your company offers, while underlining the ways in which MeloTel is able to help propel your mission forward. Naturally, our blogs will highlight the ways in which our clients use MeloTel as their service provider.
We will also discuss ways in which our service can help benefit anyone who may be interested in working with MeloTel. The best part is that this will all come from the perspective of the client. Sure, it's easy for us to boast about our brand. But it will be our pleasure and privilege to have our clients explain how their partnerships with us have benefited them.
"I'm excited about this initiative," said MeloTel's Editor-In-Chief, Daniel Faraldo, "I'm a big believer in giving credit where it is due and showing appreciation. I'm always very thankful for those who take an interest in the work that I do, so it's only right to give back and help those who have helped you. Our new 'Client Spotlight' blogs will be very interesting and informative, I promise."
Are you a MeloTel client? Would you like your company to be featured in a "Client Spotlight" blog? We'd be more than happy to showcase your business in one of our future blogs. If you'd like to set up an interview with a member from our team of bloggers, it's as simple as giving us a call at 1-888-MELOTEL or emailing blog@melotel.com.
Of course, this is completely free of charge. Our "Client Spotlight" blogs are simply our way of saying "thank you". We're confident that the blogs will provide you with a worldwide referral so that you may gain more exposure and potentially greet new clients. And, keep in mind that all blogs will be also be posted to the MeloTel Twitter and Facebook profiles!
Keep on the look out for our first "Client Spotlight" blog which is scheduled for next month!