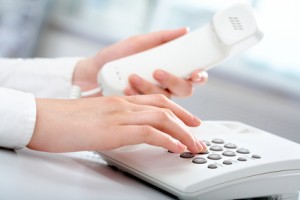 A good friend is dependable. You can call a good friend when you are in need and that friend will be there to help you. Even if it's nothing more than a listening ear, a friend should be able to provide you with the comfort and assistance you need to get through a tough time. At MeloTel, we work to treat our customers as our friends. Each day, we think with the following mindset:
"How do we like to be treated as customers?" And the answer is always the same. We want polite and courteous service. We want trustworthy and dependable service. We want to be helped when the help is needed. We know that our customers think with the very same mindset. We know that it's the things that our customers DON'T pay for that matter to them the most.
In other words, when assistance is needed, we're only too happy to provide it – no extra charge. That means that when a customer calls us at 1-888-MELOTEL for help, we provide the type of service that a friend would provide. It all starts with a listening ear. We hear our customers out so we know exactly what their concerns are. That way, we are able to better manage them.
We offer our sincere and most diligent efforts to resolve the matter as quickly as possible – and in the most professional way we know how. In many ways, we are able to handle problems without ever having to leave our offices. One way that we're able to do this is through Team Viewer. It's an amazing – and FREE to download – service that allows us to control your computer from a remote location.
Whenever our clients have a computer issue, we are able to take over the controls as if we were sitting right beside them. It's as simple as running the Team Viewer application and submitting your connection details. Naturally, one of our friendly and experienced representatives would walk you through the very quick and easy process. We'll then take care of the problem right before your eyes.
"It's actually quite fascinating," mentioned one of our clients who was helped through Team Viewer recently, "It's like there's a ghost in the room – but not in a scary way. I could see everything that you were clicking on and opening as if I was doing it myself. Only I wasn't. It's a great way to learn by example and it's also pretty quick and efficient. No office visits necessary."
It's important to us that our clients trust us. We believe that trust is a huge part of any relationship. So when it comes to the business and customer relationship, why should it be any different? We're willing to work hand-in-hand with our clients so that they can not only see our efforts first-hand, but get to understand our levels of expertise. When trust is built, it goes a long way.
As mentioned, the help you need is only a phone call away. No matter what the problem with your MeloTel services may be, we always have your back. Feel free to keep 1-888-MELOTEL on speed dial. As your Hosted and Professional Services provider, we strive to provide you the absolute best customer service around. But, as your friend, we strive to make you happy as often as possible.