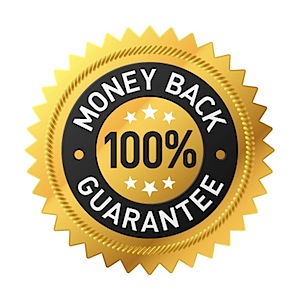 At MeloTel, we proudly offer our customers top-notch products and even better customer service. We're not quite sure exactly how that's possible, but somehow, we manage to pull it off! And that's because we stay committed to our Quality of Service Guarantee. This guarantee is our declaration to all of our customers that we stand behind what we offer.
You know how sometimes a company will offer you a pro-rated refund or a discount of some kind if you are unhappy with their service? Well, not MeloTel. We give all of our customers are 30-day money back guarantee. That means that you can buy any tier of MeloTel Services and if you are unhappy, for any reason, you may cancel the services for a full refund.
In other words, MeloTel provides all of its customers with a free trial offer. That way, if they feel dissatisfied in any way, they can be confident that they will not have lost a penny in the process. Now, to be honest, this isn't something that we are concerned about. Our commitment to unbeatable customer service is what guarantees us that our customers will never be dissatisfied.
The thing is, if we do displease a customer, we wouldn't want his or her money anyway. It is only right for a person to get full value for his or her hard-earned bucks. After all, we are customers too. And we know, for a fact, that there is nothing more frustrating than having to pay for services that are less than stellar.
In order for our Quality of Service Guarantee to apply, a service must be canceled within 30 days from the order date. The refund will apply to any and all service charges that have been incurred during that 30 day period. Remember, there is no prorating of our service fees. You will get the entire refund!
If you have any questions about our guarantee, please feel free to give us a call at 1-888-MELOTEL. We'd love to discuss with you the various products and services that we have available to take your business to the next level. We're only too excited to expand our customer base, since providing great service is among our favourite things to do!
Remember, our guarantee is good for any and all of our products and services. That includes our telephone voice packages, blogging services, voice talent production, website and email hosting and more! We look forward to speaking with you soon about getting you the best products and services available for your business. We guarantee it!