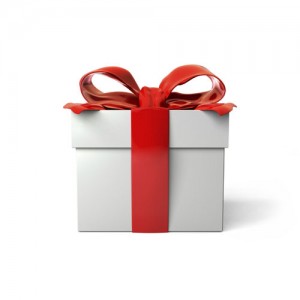 At MeloTel, the Christmas spirit is in high gear. Perhaps, you already knew that considering that our President, John Meloche couldn't even wait until Halloween to be finished before he released his Uncle John's Holiday Hits 2012 album with Nadia Luna. We do hope, by the way, that the free-to-download compilation is helping to make your season a sweet one thus far!
For some though, the holidays bring about a souring mood. It's tough being able to afford all of the gifts that are on the wish lists of your loved ones. And sometimes, running a business feels much like having to shop for family and friends. In other words, an entrepreneur is constantly being asked to meet the demands of several people at once.
It can be overwhelming being a business owner – especially when you've made promises that are hard to keep. Well, let's start with that. One way to easily frustrate your customers is to not follow through on the commitments that you've made to them. One of the best gifts you can give your customers is that of proper communication.
"I couldn't stand not having my phone calls returned promptly," admitted one of our most recent clients, speaking of his former telecom provider, "I can understand that people are busy. But if you don't even have the common courtesy of getting back to me to let me know that you acknowledged my phone call, it's really aggravating."
This holiday season, you may want to take it one step further than calling your customers back. You may just want to call them first. Let them know how much you appreciate their business that you will make the promise of doing all you can to make their lives easier in the new year. This gesture will help to separate you from the average business owner.
And isn't that one of the main reasons to be in business? To offer your customers products and services that your competition cannot? Another great gift that you can give your customers this holiday season is what we like to call "over and above" service. What can you do to go over and above the call of duty for your clients?
Perhaps your store can offer free gift-wrapping services. Maybe special discounts should be provided when a customer spends more than a specific amount. Can you provide free holiday treats to the kids who enter your doors? Your ideas shouldn't have to cost you much. But the good impressions you leave on your clients should last a long time.
John will often meet with clients who live in the Greater Toronto Area in person. He has been known to personally deliver items and attend meet-and-greets in locations that are convenient to his clients. Going over and above is the MeloTel way. But during this holiday season, make it part of your gift to your customers.