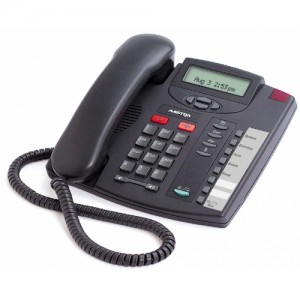 Who knew that MeloTel was an oiling company? Well, perhaps not exactly. But at MeloTel, we strive to make the companies owned by our clients function like well-oiled machines. And yes, it's up to us to supply the oil – sort of. Not only do we provide a number of services that are bound to help your company better promote itself, but we provide the equipment necessary for your staff to get their jobs done right.
One look at the MeloTel Supply Shop and you'll notice an array of telecom equipment that is essential to the smooth running of your office. The equipment we sell is not only top-notch, but you'll notice that they are also priced at discounted rates. In today's blog, we will quickly review some of our best products. If you would like to place an order for any of them, call us at 1-888-MELOTEL.
Aastra 9112i VoIP Phone. Whether you need to stock your office with phones for its cubicle workers or you have common work areas such as hallways or break rooms to equip, the Aastra 9112i is the ideal telephone. It features enhanced call management, incredible audio quality and tight integration with multiple IP telephony systems. This phone provides your office with a low-cost solution for all of your basic phone needs.
Snom m9 VoIP Portable Phone. Have you ever heard of DECT? It stands for Digital Enhanced Cordless Telecommunications. And the Snom m9 is the next generation! It's a great handheld phone that allows users the benefits of a cordless along with the richness of VoIP telephony. It provides impeccable speech quality and can support up to four concurrent calls and nine different handsets.
SupraPlus USB Headset. Most call centre businesses avoid having their employees have to use handsets when taking phone calls. In such cases, the SupraPlus is the ideal headset, providing clear conversations that are enabled by wideband audio. The headsets also allow for improved privacy when listening to voicemails or taking part in important conference calls.
Jabra GN2000 CIPC USB Computer Headset. For those that may be a bit more cost-conscious, the Jabra GN2000 is well like for its noise-canceling microphone. This helps your employees to experience crystal clear communication with reduced background noise. No drivers are needed, as this headset is simply a "plug-and-play" device. The Jabra GN2000 is also certified for Cisco IP Communicator.
Generic USB Headset. For your basic headset needs, this item is ideal. You'll get high quality speakers for clear sound, a full cap design that helps to reduce unwanted noise, a rotating high-sensitivity microphone, a high-end steel head belt and volume control. These headsets are ideal for businesses that hire a large number of employees to work the phones, as they equip your office while keeping costs down.
Linksys RV016. This router not only allows for there to be multiple computers set up in your office space but it provides incomparable versatility through its 16 ports. The Cisco RV016 10/100 16-Port VPN Router provides two dedicated internet ports that allow you to connect a second internet line as a backup. That way, you'll never be disconnected. You can even use both ports at the same time!