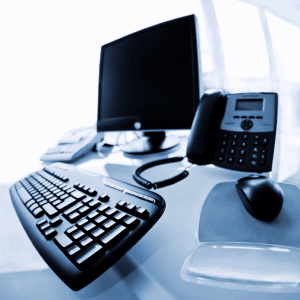 In our last blog, we revisited the topic of Voice over Internet Protocol to remind our great readers and clients about one of the primary services that MeloTel provides. Sure, we are your go-to stop for blogging, logo design, promo products and voice over talent! But being a leader in providing VoIP services is still one of MeloTel's top priorities.
The thing is, every so often, you'll get someone asking, "now what's VoIP again?". And, of course, we understand that, like the internet itself, the concept may take some getting used to when it's still relatively new. The interesting thing is, however, as much as it may seem new, the first VoIP call was actually made back in 1995.
According to Alex Tipu on EzineArticles.com, by 1998, VoIP was already hosting about 30 per cent of the long distance communication in the world. Among the main attractions of the service, he points out, is how low the price is to set up and use it. As mentioned in our last blog, we strongly believe that it's going to be pretty difficult for the major phone companies to keep charging their high prices for standard phone services.
Especially since VoIP allows for such crystal clear calls that are not always available on traditional phone lines, we are confident that it is definitely the way of the future. Tipu points out that it's only a matter of time before cell phones and other wireless devices also allow for VoIP to be accessible to their users.
As we are well aware, here at MeloTel, the market is only heating up for VoIP service providers. As a result, we guarantee our customers a combination of unbeatable customer service in addition to the many benefits that VoIP provides. We know how important it is to our clients to feel that they are working with a trustworthy and reliable company.
VoIP makes it easy for us to provide top-notch service, as we know that the feature consistently makes our customers happy. The concept, while still gaining popularity, is outdoing other technologies in terms of its growth. According to Tipu, the stats that examine the expansion of VoIP use is very telling.
He writes: "Very few other technologies have grown as much as Voice over Internet Protocol in a very short span of time. People are getting drawn to this inexpensive, high quality and easy to use way to communicate. The VoIP users have grown in numbers, reaching triple digits in a short span of a couple of years."