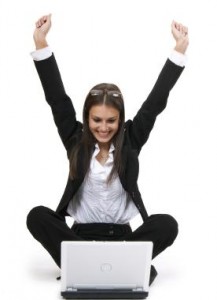 We're willing to bet that you have a telephone service of some kind (and just about everybody does, right?). And, if so, then you've likely experienced your fair share of technical complications and subsequent customer service nightmares. Now, we do realize that things don't always go perfectly. Every now and again, you may encounter interruptions with your phone service.
But, at the end of the day, there is never a good excuse for a customer to receive poor customer service. As each and every member of the MeloTel Team will attest to, making customers happy is at the top of our collective list of goals. We too, are customers, so we know exactly how we would like to be treated when we call our service providers.
We also know that poor customer service is also among the most common reasons that business owners across Canada make the switch to MeloTel. In fact, more than 1,000 businesses across Canada joined the MeloTel family in the past year alone! We believe that it's not just our excellent features, but our top-notch customer service regimen that has helped for this to be the case.
"I love actually getting to speak to a real person," explained one of our newest clients, "And you get someone on the line really quickly too. The MeloTel reps seem to really care about your concerns. Maybe it's because it's a smaller company, but I feel like they are really making the effort to get to know me. No one ever knows who I am at the other companies."
MeloTel is committed to our customers – even though we expect no commitment from them! Our Business Phone Services, for example, is paid for on a month to month basis and allows for clients to cancel at any time. They are not tied in to any long-term plans. We believe that this approach helps to build a greater sense of trust between our clients and our company.
"MeloTel never makes you feel pressured," insisted another new client, "The very friendly and personal service helps me to feel like I can trust them. With my plan, I have all the calling features that I need, not to mention all of the equipment I needed for my office came from MeloTel as well. And the price couldn't be beat!"
Did we forget to mention that switching to MeloTel will also save you money? We're not only committed to providing the ultimate customer service experience, but we want our clients to get the best possible value out of our services. In the past few months, we have been taking a look at some phone bills from other telecom companies.
We've come up with ways to save people money on their phone bills – and this has also helped for many entrepreneurs to make the switch to MeloTel. You can get great service, impeccable equipment and incomparable prices from your telecom company too! Simply give us a call at 1-888-MELOTEL to find out how!