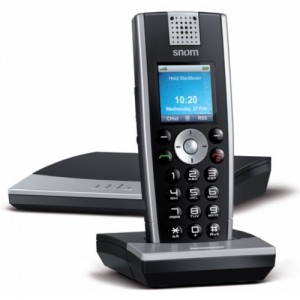 Christmas is coming! And at MeloTel, the holiday spirit has been alive for several weeks already. This, of course, was evidenced by the release of John Meloche and Nadia Luna's new Christmas music album entitled, Uncle John's Holiday Hits 2012. Be sure to click on the link and download a free copy of the project to help you get your holiday spirit into full gear!
MeloTel, as you well know, is a whole lot more than a company with musical talent. In fact, the MeloTel Shop is actually a great place to look for top-notch office equipment that may serve as ideal Christmas presents. Who says you can't give your company a holiday gift? Perhaps, the best way to start of the new year is to spruce things up around the office.
"Starting a new year brings with it the feeling of starting anew," mentioned one of our clients this week, "Each year, I like to make sure that I start with a fresh attitude and renewed sense of purpose. Sometimes that means a bit of renovating around the office. And other times, it means upgrading the equipment we use so that we can all work more efficiently. It's important to make use of the latest advances in technology."
MeloTel, therefore, is happy to announce that we have slashed prices on virtually all of our products in our supply store. We know that it's not only important to be up on the latest technologies, but saving money while making use of them is also a priority. We have a number of price-reduced products that we're sure will help you to have quite the Merry Christmas and Happy New Year!
Take our USB Headset, for example. If you run a call centre at your place of business, you'll be in excellent hands when supplying your staff with these great devices. High quality speakers that give crystal clear sound and a high sensitivity microphone are just a few features of this headset that will ensure clear communication is a staple of your business. These headsets are now being sold at $29.99. down from $49.99 each. Merry Christmas, indeed!
The Snom M9 VoIP Portable Telephone is considered the next generation of DECT (Digital Enhanced Cordless Telecommunications) handheld phones. They provide users the benefit of using a wireless device that delivers excellent speech quality. In addition, the Snom M9 is VoIP compatible and can be integrated into numerous SIP-based programs.
It can support four concurrent calls at once and can even connect up to nine handsets per base station. This great phone also allows such features as hands free mode, calling line identification (CLI) by displaying name, number and image of the caller as well as address book, calendar, calculator and alarm functions. Ideal for either business or personal use, the Snom M9 just may be the best Christmas gift you can give to yourself!
Formerly $179.99, the Snom M9 is now only $149.99. If you have any questions about these or any other of our products, please don't hesitate to call us up at 1-888-MELOTEL. As always, we strive to provide our customers with the best possible products and services. And as we mentioned earlier this week, we're happy to do so with a smile. And how could we not? Christmas is on its way!