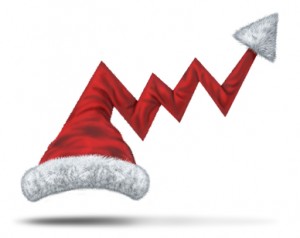 It's finally November! Well, maybe not "finally". To be honest, it feels as if 2013 has completely flown by. And what a year it has been for MeloTel! So much has happened within the span of a year that it has made us feel that, even though it is flying by so quickly, we've grown so much. With that, we'd like to send a very special thank you to each and every one of you who has supported us along the way.
We'd also like to reiterate our willingness to help your business along the way as well. That's one of the best things about being Canada's Hosted Company. Our success depends on the success of our clients. So it only comes naturally to us for us to want to make greater successes of the many small and medium-sized businesses across Canada that we work with.
Considering the holiday season is practically here (don't you just love this time of year?), we're especially excited to help you with whatever plans you may have to drum up more business in the coming weeks. And let's face it. With the holiday rush soon to fall upon us, it shouldn't be too hard to get more customers rolling through your doors. But what can you do to make sure that they keep coming back well into the new year?
At MeloTel, we recently established a newsletter that we use to communicate with our client base on a weekly basis. In our newsletters, we inform our customers about the many new goings-on at MeloTel, in addition to providing some insight on recent changes in the world today. Similar to our use of social media, we like to keep a balance between business and personal topics.
We recommend that you offer incentives to your customers who visit you this holiday season. The choice is yours as to what those incentives will be, but during the process, ask for their email addresses. Make this holiday season your time to show your dedication to building and maintaining strong business relationships with your clients. Keep them informed of what's happening with your company.
In addition, show your contact list that you care enough about their business that you are willing to make them among the first to take advantage of new discounts, sales and items that may become available at your store. In our newsletters, we also encourage our customers to feel free to give us their feedback, letting us know what we can do to make them happy.
Furthermore, we also ask for suggestions on what they'd like to read about in future newsletters. The key, as we see it, is to always involve your clients in the decisions that your business makes. After all, what would your business be without its customers? This holiday season, you'll be getting more opportunities to meet new customers than ever before. It's important that you take advantage of that.
Feel free to give MeloTel a call at 1-888-MELOTEL to discuss ways in which we may be able to help you build those relationships. Of course, we'd like to build the relationship we have with you and would be only too happy to include you as a recipient of our weekly newsletters. You may also check them out on our Facebook page! Be sure to "Like" us today! Happy Holidays!