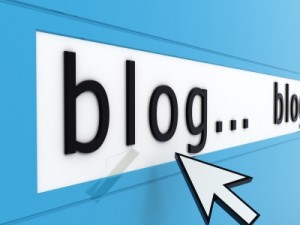 So what's in a blog anyway? At MeloTel, we feel that there's so much that blogs can do for your company. Don't underestimate the power of a blog! They help to build a fanbase unlike any other form of online promotion. And why is that? Blogs are direct forms of communication to your audience. They make a personal connection.
For the past few years, MeloTel has been offering blogging services to companies from all over Canada. Each of them has experienced greater website traffic and even more importantly, an increase in the number of people who have becomes fans of their companies. Eventually, these fans translate into customers!
Get more hits! Blogs help for people to find your company. How? With specific keywords found in your blogs, you have a better shot of search engines bringing your website up. It's important that your business keeps on top of current events while offering sound advice to those who are interested in your line of work.
That way, when people are searching for pertinent information within your field of expertise, they'll be bound to find you. At MeloTel, we do our best to ensure that your blogs are timely, readable and engaging. That way, you will attract more readers and develop a stronger following for your brand.
Become more relevant! If nothing else, a blog is an update for your website. The last thing you want is for people to visit your website only to find that it looks exactly the same as it did a month ago – or even a week ago! It's important to communicate to your audience that you are on top of things and that you are forward-moving.
This is why commenting upon recent events is helpful. It shows that you are remaining currently while also giving your site the chance to get more hits when people search for popular news topics. Again, most importantly, it helps for your website to stay fresh. And this is the impression you want each of your readers to have. It will keep them coming back!
Show more skills! Your blog helps for you to communicate your talents and expertise. This is why advice columns go such a long way. They help for people to locate useful information – which is what so many individuals use the internet for. And they work to establish your business as a leader in its marketplace.
The MeloTel Blog often provides information relevant to the world of VoiP telephone services but also shares thoughts on business promotion, customer service and well…blogging! For more information on how we can begin blogging for you, call us up at 1-888-MELOTEL!