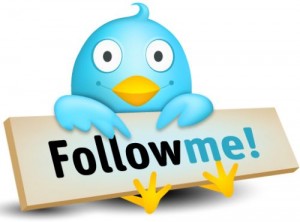 You'll never hear from us, here at MeloTel, that the internet isn't a necessary tool in today's business world. Having created some of the coolest websites on the world wide web helps us to affirm just how necessary it is for businesses to have an online presence.
Social networking sites like Twitter are used daily by businesses everywhere. And why not? It's a free way to keep your "followers" constantly updated about the various goings-on with your business. Update your customer base with special discounts, sales events, giveaways or just about anything else of interest…and you'll find your customer base starting to grow.
As is evident on most Twitter accounts, the practice of "tweeting" can involve something as simple as mentioning what you had for lunch yesterday! One look at the official MeloTel Twitter page and you'll find out exactly what your humble founder actually decided to dig into just 24 hours ago. It was an interesting meal, to say the least.
Speaking of our official Twitter page, we're happy to announce that we have just recently hit 100 followers! Hey, it's a start. Our account hasn't been up for that long, so we're quite proud of the milestone. In fact, hitting 100 followers shows us exactly what type of impact having a Twitter account can have.
Just a couple of days ago, a tongue-in-cheek request was sent out for followers of our Twitter account to encourage their friends to do the same. At the time, we had 99 followers and were just itching to break the century mark. Just two days later and – as of this writing – we have 132 of the best followers in all of Twitterland!
Thanks for following! We look forward to reaching many more milestones in the world of Twitter. You won't be disappointed you follow us either. We promise to keep you constantly informed and entertained. After all, that's the point of "tweeting" isn't it? Keeping in constant contact with your client base can't be a bad thing for your business.
It literally seems as if everyone is doing it. In fact, starting this season, the Toronto Blue Jays have introduced "Tweeting Tuesdays" as part of the team's in-stadium promotional campaign. Each Tuesday, fans who go to the Rogers Centre to watch a game will be encouraged to "tweet" various requests and answers to questions in an effort to win prizes.
If you're not on Twitter yet, you may just want to start getting your "tweet" on!