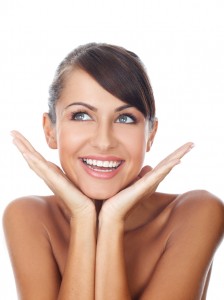 Smiles are contagious. Even when you don't know a person, if you see him or her smiling, you're compelled to do the same. A smile is an excellent universal sign of happiness. It doesn't matter where you're from or what language you speak, when you smile, the meaning is the same. Perhaps, a smile is all that you need to have on your mind each and every day.
In other words, as a business owner, your job is to put smiles on faces – specifically, the faces of your employees and customers. As mentioned earlier, smiles are contagious. So if you want your customers to smile, you should be sure that those working for you are happy. So how to do that? At MeloTel, we strongly believe that getting that smile is an important daily task.
We have grown to become a "people's company" because we follow a certain number of self-imposed rules. These rules all have to do with pleasing our customers. When it's all said and done at the end of each day, we know that if we have made our clients happy, we have secured their loyalty. And this is what you want for your business, isn't it? If so, follow these tips.
Do It Yourself. As the boss, there are many instances when you won't be able to handle specific tasks on your own. Deliveries, for example, are often done by a team of delivery people that you have hired for that very purpose. But what about taking the initiative to visit a client on your own every now and again? Our President John Meloche has made a habit of this.
A well-known people person, John has hand-delivered equipment as well as provided in-person assistance to many of MeloTel's clients. Our customers have grown to greatly appreciate our company, knowing that its founder is willing to go the extra mile for them. John often takes time out of his day to supply his clients with both telecom devices and good conversation.
Be Available. Customers hate it when they can't get in touch with you. There's nothing worse than leaving a message only for it to go unreturned. Many of MeloTel's clients have expressed frustration with this very issue, as it was commonplace with some of their previous providers. At MeloTel, we make sure to have live representatives readily available during business hours.
Even after business hours, we offer a "Let Us Contact You" feature on the front page of our website, offering clients the ability to leave us messages that will promptly be returned. As far as we're concerned, it's all about common courtesy. Returning a message is a simple task that we would expect from our friends. At MeloTel, we do our best to treat our customers as friends.
Stand Behind Your Brand. At MeloTel, we have a Quality of Service Guarantee. Our job is to make sure our clients are always satisfied or they will get their money back. It's important that we make our customers smile. Without those smiles, we know we are not building long-lasting relationships. And without those relationships, we know that we can't keep our business going. Let us make you smile! Call 1-888-MELOTEL.