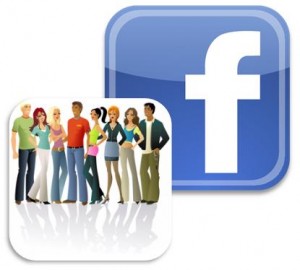 Facebook – most likely the world's most popular social networking website – has been at the centre of our blog topics over this past week. So why not round out our week of blogs with some advice on how you business owners out there can use the juggernaut platform to your advantage?
As Meryl K. Evans of GigaOm.com writes, "Facebook's not just for keeping tabs on friends and filling out quizzes – it can also be used as a highly effective business tool. It's great for marketing your products, landing gigs and connecting with your customers." And with that, she offers up a list of ways to use Facebook to promote your business.
One thing that often goes overlooked by Facebook users is the site's rules regarding business accounts. Keep in mind that your company profile is different than a standard personal account, so you'll want to make sure that you are adhering to all of the guidelines. "Stay out of trouble," warns Evans.
Be sure to install the appropriate application such as a direct link to your Twitter account. That way, you kill two birds with one stone by having all of your Facebook updates automatically tweeted. At MeloTel, we do this with our blog posts ensuring that all of our followers are the first to be aware about the updates to our website.
Post professional and business casual photos of yourself to reinforce your brand, recommends Evans. Your actual face helps to put a face to your company. It helps to personalize your business to your potential customers. So naturally, you will want to appear both pleasant and professional in all of your shots.
Be sure to include your Facebook URL on your business cards and other promotional materials. Even major corporations are doing this. In fact, it's not uncommon to see Facebook pages in trailers promoting new movies. With that said, it's very important to have a "vanity URL" so people can find you easily.
Generally, when a page is created, Facebook assigns an arbitrary yet confusing URL until it is able to attain 25 likes. We're not sure why this is the case, but once you've hit 25, go ahead and change your site to something easy to remember. In our case, it's a no-brainer. Our Facebook URL is www.facebook.com/melotel.
Naturally, you will want to post business updates on your wall. In addition, if you have a blog (and if you don't, why don't you?), be sure to have each and every one posted on your Facebook page as a link directly to your company website. It's good to maintain consistency between your social media sites and your main site. You don't want any of them to appear outdated.