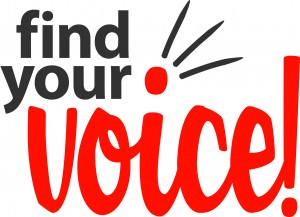 In yesterday's blog, we took a look at an Eric Karkovack article from SpeckyBoy.com. A Pennsylvania-based web designer who once crumbled under the whims of his clients, Karkovack insists that business owners learn to "find their voice". They should all be speaking up when their clients may have requests that are detrimental to the success of their businesses.
Not all of your clients may be experts. Especially when it comes to the field that you are an expert in, it's important to provide optimum service by sometimes disagreeing with a client's request. But, that can be hard, can't it? No one wants to outwardly disappoint or offend a client. So how can one go about challenging a client without losing him or her?
Karkovack offers a number of tips. They all have to do with developing a "comfort zone" and not exiting it when dealing with your clients. Remember that what you may assume will anger or annoy your clients, should actually serve their best interests in the long run. This will take your company to an all new level of professionalism and quality.
Set Boundaries. Don't burn yourself out. Meeting deadlines and doing an incredible job will always be important. But let your clients know about your working hours. Set them, and stick to them. Giving yourself a break to recharge will inevitably help you to do a better job anyway. Be sure to set up a work schedule that you can manage.
This is especially important for freelancers who can pretty much keep whatever hours they choose. Many work during nights and weekends. But this doesn't mean that you don't need any sleep! Be courteous and give your clients honest estimations as to how long it will take for you to complete your project for them.
Be Confident In Your Suggestions. Believe in yourself, plain and simple. Have confidence that you are an expert in your field and you know what you are talking about. Of course, you will always want to listen to your client's needs. After all, you are working for them. But be sure to let them know what steps should be taken so that they can maximize the impact of your services. They will thank you for it.
As Karkovack puts it, "they're going to appreciate your input. It's a great way to develop trust as your relationship grows. Down the line, it means that they'll be more willing to ask your advice on future projects." Give us a call at 1-888-MELOTEL. We promise to be honest with you about what services would work best to elevate your company. And we're confident you'll thank us for it!