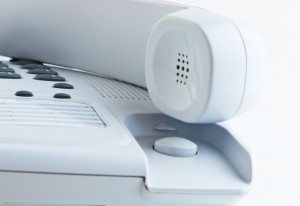 Okay, so you know that MeloTel can save you money. And you know that just one of the ways our company is able to do that is by offering you a free phone if you make the switch to MeloTel as your telecom provider. That's not just some marketing scheme. It's a promise. And included with that promise are top-notch customer service levels that prove that we value your business.
There is, of course, more to our Telephone Features than a free phone and friendly, knowledge service. The MeloTel Hosted Phone System offers a ton of incredible features that can all benefit your company without requiring it to spend an arm and a leg. As well, to enjoy the features we offer, you don't need to maintain costly equipment in your office as it is all maintained at our site. But let's take a look at exactly what you're getting.
Crazy Calling Features! With MeloTel's phone service you will be able to assign multiple numbers to your company, define the extensions, create a virtual directory and allow incoming calls to reach certain extensions or departments on or off the network. You can have your system answer the calls and play professionally recorded welcome messages as well.
These messages, by the way, can all be created for you by our wonderfully skilled Voice Talent Production team. You can provide your callers with a wide range of choices such as dial-by-name, dial-by-extensions and can even route the calls to the appropriate departments as assign by you. Our crazy calling features allow you the freedom to direct incoming calls as you choose, giving your office that "running like a well-oiled machine" feel!
Phone Number Portability! If you make the switch to MeloTel, you won't even have to change your existing phone numbers. Even if you move your office location to a new area outside of your current area code, you will be able to keep your current number with your current area code! In fact, you can even get yourself a telephone number using any area code of your choice if you operate your business without a physical location.
You Can Go Toll Free! Want to give your company that "big deal" feel? Assign a toll free number to your company name! You can select from such toll free numbers beginning with 800, 855, 866, 877 and 888. By doing so, you can open your company up to a client base that spans all of North America. A toll free number, of course, allows for clients to call you no matter where they are. More calls = more business!
Voice Mail To Email! Sometimes, you just won't have time to pick up every phone call that comes in to you. You may not even have the time to check your voice mail. In such cases, you can take advantage of a voice mail feature that automatically records and then forwards the voice mail as a WAV file to your email address. That way, checking your email is as good as checking your phone. It's a very convenient time management solution.
The incredible phone features that are offered by MeloTel don't stop there! In fact, we're only scratching the surface. Automated Attendant Receptionist, Email 2 Fax / Fax 2 Email, Company Directory, Dial By Name, Call Routing, Music On Hold and Out of Office Options are all available as well. Learn more by simply giving us a call at 1-888-MELOTEL today!