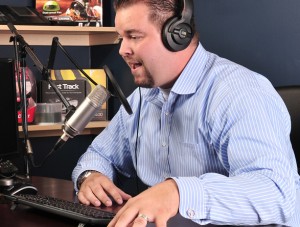 At MeloTel, we proudly offer a wide array of products and services that all work towards making your company stand apart from its competition. We strive to provide unique services that help to shed light on your company in ways that – dare we say it? – no one else can! This is because of our great confidence in the talent that we employ.
Take our Blogging department, for example. We don't just stick to keeping our very own readers educated and entertained several times a week. MeloTel is happy to be blogging for a number of business websites across Canada – all of which have found that their website traffic and search engine hits have significantly increased.
We know that our writing staff is made up of very inventive individuals who know how to communicate effectively while creating very readable content for wide audiences. Being creative is what helps to set MeloTel apart from other telephone companies out there. We're always working on ways to take it to the next level.
Speaking of which…we also thoroughly enjoy harnessing our voice acting chops. Our Voice Talent Production team is also made up of some very interesting people who provide a wide range of voice styles. Whether you are looking for high-energy and exuberant or personable and professional, our team aims to please.
In fact, our MeloTel Voice Talent Production team enjoys performing on the microphone so much that they would never turn down an offer to perform for you! That being said, our voice over talents – who have many combined years of experience working on radio commercials and musical compositions – are even willing to work for free!
Do you think that your project may benefit our voice over portfolio? Send us your copy along with an idea of the voice over style that you are looking for to voices@melotel.com. If we feel that your project is unique enough to help build our portfolio, we'll go ahead and record the voice over for free!
It's that simple! Send us an email and we'll send you our voices! Voice over is just one of the many services that MeloTel provides – but it just might be the most exciting. So take advantage of this special offer and let's add some uniqueness to your brand. It won't cost you a penny to advertise your business through our voice ad. And it will be fun for all!