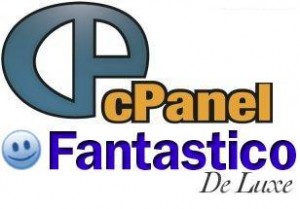 MeloTel is always on a mission to better serve its clients. Continually rejuvenating our mission statements to provide the ultimate in customer satisfaction, we are proud to have announced a number of new features and services over the past several weeks. And, as you may have guessed, we're certainly in no hurry to slow down. Come to think of it, how would that even be possible?
Even though our MeloTel Blog has been recently highlighting some of our newer services – eFaxing, Vanity Numbers, 1-900-Numbers and Residential Phone Services – we haven't forgotten about what brought us to the dance. Since our inception, we have provided clients with web hosting, emails and domains, and we're now taking that service one step further.
As of July 5, 2012, MeloTel is implementing Fantastico De Luxe as its auto installer for all of our web hosting accounts. And, just in case you were wondering – yes, it's as fantastic as it sounds. Why? It just so happens that Fantastico De Luxe is the leading auto installer for cPanel servers!
With over 10,000 installations, Fantastico De Luxe provides more than one million end users the ability to quickly and easily install dozens of the leading open source content management systems into their web space. In addition, Fantastico De Luxe provides both you and your customers the ability to install over 50 scripts instantly.
Using this service is simple. All you or your client would need to do is simply login to the control panel. Once you're in, click on Fantastico and then click on one of the many scripts that can be installed. They include Blogs, Portals/CMS, Customer Support Desks, forums, shopping carts, ImageGalleries and Mailing Lists.
Fantastico De Luxe is available on all our shared and reseller plans in addition to our Linux dedicated servers (pre-installed and includes license). Newer dedicated servers will have it installed while older dedicated servers may have to request it by contacting support. Fantastico De Luxe, however, is not included on VPS and is not available on Windows hosting or Plesk as MeloTel does not support these scripts.
As MeloTel does not provide a license or registration fee for your script, you will need to purchase this on your own. For more information about Fantastico De Luxe, give us a call at 1-888-MELOTEL. We're happy to assist with you with any questions or concerns, in keeping with our mission statement to always put our customers first.