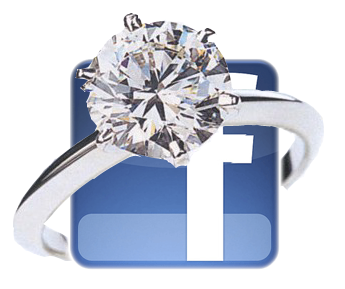 Just in case you haven't noticed yet, the official MeloTel Facebook page has been seeing a lot more action lately. We have been using it a bit more to update our friends and followers with some more personal information to add to the business-related news that we want everyone to know about. And yes, our Facebook page is still essentially a business site, but there is a method to the madness of posting personal messages.
Think about it. What type of feeling do you get when you visit a Facebook page and see a picture of Lotto Max lottery tickets with a message that offers people who "like" the picture a chance to win some of the winnings? Pretty excited, we would think! At least, this is what a number of our friends thought. And that means our mission was accomplished when we did just that! Even though there were no winnings to share, after all.
Our Facebook page is one of our most important ways to build our brand. And it's important to us, here at MeloTel, to communicate that we are a "people's brand". In other words, we enjoy being personable and affable in real life. So it's necessary, in our opinion, that the "attitude" of our company reflects the same type of demeanor.
We enjoy engaging in conversations with our friends, followers and customers and the way we figure it, that's the whole point of social media. So while you will always be able to check us out on Facebook and learn about our products and services, you will also be able to get to know more about us as people as well.
SocialAnnex.com agrees that being personable is a key way to best utilize Facebook to your advantage. Business owners should remember that the social networking site is as much about communication as it is about advertising – in fact, maybe more. The website comments that in order to turn your "likes" into actual customers, it's important to be highly engaging.
Engaging your fans, says the site helps for them to become more actively involved in your page. This is one of the reasons that we offered fans a chance to win some money by simply clicking "like" on our Lotto Max picture. Contests and fun little posts like that help to encourage online users to keep checking back. The more interactive you are, the more loyalty you can develop for your brand.
The more loyalty you get from customers, the more often they will likely log on to your sites where they may learn about your actual sales. This, in turn, can turn into greater revenue. And when it's all said and done, this is what you want to accomplish in order to grow your business. In our next blog, we'll take an in-depth look at some tips provided by SocialAnnex.com on how to keep your fans engaged using your Facebook page.