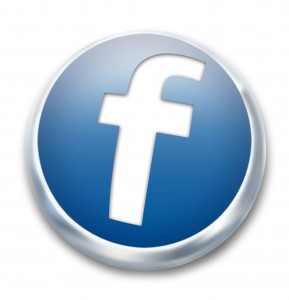 Facebook is an incredibly useful tool. And although that sentence may be the understatement of the year, it bears repeating. At MeloTel, we talk a lot about keeping our customers and colleagues informed. And we realize that doing so goes far beyond reporting about the happenings at our company. Current events and everyday news pieces get people talking. So why not report about that?
Our President, John Meloche knows this all too well. "It's like John is a reporter for Facebook and covering the GTA. Always right there with the story… hot off the press," responded one of John's Facebook friends in a response to a news story that John posted on his personal page this week. "What can I say…I get around," replied our president. John, you see, understands that social media is truly about socializing.
As a business owner, socializing on Facebook shouldn't be seen as a waste of time. Sure, people jump on the social media giant on a daily basis to post pictures that appear to be random. They make comments that appear to be silly. And they even respond to posts in ways that they would likely avoid during face-to-face confrontations. No matter how you look at it, Facebook has changed the way the world communicates.
The point is, Facebook encourages people to communicate with each other. So back to it not being a waste of time for business owners – communication through social media is the new wave of advertising. It's important to jump on that wave and ride it as far as you can go. You may be surprised to find out how many friends and followers of MeloTel have learned of the company through one of John's "random" posts.
"I find a lot of what John posts to be pretty interesting," commented Daniel Faraldo, MeloTel's Editor-In-Chief, "This week he posted a video of a guy rapping Chris Brown's 'Look At Me Now' song using voices from 'Family Guy'. How do you not watch that? Mind you, I don't always agree with the comments that John posts on Facebook. But one thing is for sure, they are always worth reading."
It is important, by the way, to have both a personal and business page on Facebook. They are easily connected through one account so you don't have to worry about opening separate profiles with different user names and passwords. One is considered a standard profile, while the other is more widely known as a fan page. Pick and choose what you wish to post on each.
"I recommend a healthy mix of business material with interesting anecdotes on your business page," says Daniel, who also has a fan page for his music career, "Your personal page can be whatever you want it to be, but you should always keep in mind that you are representing a business. I tend to put personal thoughts on my personal page while putting music-related items on my fan page."
The same can be said about the MeloTel Facebook page. Most often, you will see blog posts and other company-related updates on this profile. But you will also catch interesting photos and comments about current events and other topics worth commenting on. Try the same on your page and see if you don't attract new fans. In the end, it will only help to grow your business. Facebook truly is fantastic!