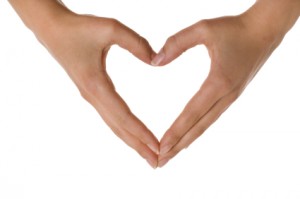 With Thanksgiving weekend having passed us now, we thought that we would extend the spirit of the holiday by taking this opportunity to give thanks. And we'd like to thank YOU – our amazing clients. Needless to say, the growth of MeloTel and the development of our many new services would not have been possible without the faith and support of our great customers.
We say "faith" because we know that it's not always the easiest decision to work with a smaller company over those who inundate you with elaborate television commercials. We work tirelessly to prove to our client base that our staff can be depended on and that the services you're paying for are well worth more than what they cost you.
Habib Kabala of  Tech Source Canada is one such client who has shown his faith in MeloTel by making the switch. "Although it was clear I would save a lot of money by switching to MeloTel, I had concerns about the switchover because of my past experiences with such a large transition. However I found my switch to MeloTel painless and well worth it."
Not only do we take pride in making switchovers painless (we know how inconvenient the process can be), but we also work to ensure that your relationship with MeloTel is a fulfilling one. This means that you are always getting the service you need in as timely a manner as possible. That, in fact, is a major benefit to working with a smaller company. Your needs don't ever get put on the backburner.
Just ask Fouad Shuhaiber of National Projects: "I have been a MeloTel customer for over one year now and wanted to tell you how much my whole office appreciates your services. Life becomes a lot easier when someone is there to help when we need it. That kind of service is why we will remain a loyal customer for many years to come."
Making life easy is what we're all about. In case you haven't noticed, this has been quite the theme of our blogs recently! Most specifically, in our special profiles of team members Robert Doroftei and Daniel Faraldo, it was made clear that the message to MeloTel customers is that working with our company will ease quite a lot of stress that is often brought on by the bigger brands.
"Poor service" is often highlighted as a main reason that our clients choose to leave the big name companies. Spending hours on the phone to get assistance for a problem is nobody's idea of a good time. Being helpful is only the tip of the iceberg, here at MeloTel. We go out of our way to "wow" each customer so that our relationships are loyal and long-lasting.
Most importantly, we want our clients to know that their businesses can run smoothly thanks to our commitment to top quality service. This allows the owners of those businesses to focus on what it is that they do best – serving their customers. So thank you for allowing MeloTel to serve you. It is our mission to make sure that no one else can do it better.