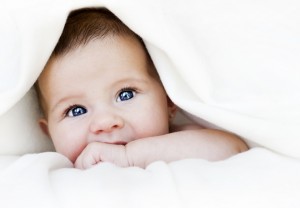 We're so excited here at MeloTel! In fact, we have been so excited for so long that we blogged one week too early about the impending birth of Mark Meloche. President John Meloche and his lovely wife Kathryn – MeloTel's Administrator and Office Coordinator – are expecting Mark today! As expected, the parents-to-be cannot contain their own excitement.
John's regular Facebook postings make that all too obvious. As a matter of fact, John took to Facebook a couple of days ago to propose a game – of sorts – to his family members and friends. Although Mark is due to arrive today, he is asking people to guess which date they believe he will actually be born. Is it possible that Mark may have us waiting all the way until October 7th?
At MeloTel, we're all anxiously waiting. But, of course, we're all still on the job making sure our clients are continuing to have all of their questions answered, needs met and services provided. It's simply the MeloTel way. If the team has learned anything from its fearless leader, it's that the customers always come first. John, himself, has informed that he plans on taking off no more than a week to celebrate being a new daddy!
It's important, of course, for our business to function as normal. And that's because it's important for your business to function as normal. It's fair to say that, in some way, your business is your baby. You helped to create it. Once it launched, you nurtured it to bring it to the state of success that it currently enjoys. But that doesn't mean that giving it care has come to an end.
It's quite the opposite. It's your duty to continually look after its best interests and make decisions that will better it for the long haul. This is why MeloTel offers its clients such a wide array of products and services. We know that businesses need excellent telephone systems. But, of course, that isn't all they need. MeloTel has grown into a small business owner's one-stop dream.
"I love that MeloTel provides so much," said one of our clients recently, "I originally thought you guys were just going to set up my email and maintain my computers. That's actually all I called for. But it's great that I've been able to get so much more. I have a whole new website and telecommunications system set up thanks to you guys and they all work great."
We encourage you to join the MeloTel family. Just as we await the arrival of little Mark Meloche (who is bound to not be so little for very long), we anxiously await the arrival of your company to our family. We look forward to being able to provide the many products and services that your company needs to succeed well into the future. And like many other new clients, you may be surprised at what we offer.
From Telephone Services to Business Logo Design, Blogging Services to Website Design, Voice Over Production to Email and Domain Hosting, MeloTel provides what you need to run your business effectively. Simply give us a call at 1-888-MELOTEL to learn more and to enroll in the service of your choice. We're eager to celebrate the birth of our new relationship!