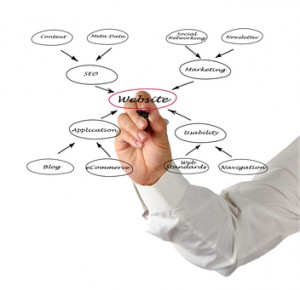 With Halloween coming up this week, it is likely that you have already set up your store with the traditional black and orange-coloured decorations that are in keeping with the season. Pumpkins turned into jack-o-lanterns, skeletons, ghouls, goblins, ghosts and witches are all part of the norm as we lead up in to Thursday. As a business owner, you no doubt have your hands on the pulses of your customer base.
And, for the most part, they love it when you acknowledge the various special occasions of the year. And why wouldn't you love it too? You know that when you spruce things up a little and get people into their respective holiday spirits, that it's good for business. So here's the thing. Why decorate your store, but not your website? You do know that's where most people look to first when thinking about spending their money, right?
Canadian shoppers love to browse online. Many of them, in fact, prefer to make their purchases online as well. So when you think about offering up a special discount, running a contest, holding a sale or unveiling just about any other holiday-themed promotion you can think of, your website should be the first place where consumers find out about it. And, at MeloTel, we can help you with that!
Our Web Design Services team is comprised of highly-skilled and incredibly creative individuals who make it their missions to design the perfectly-built website for your business. They make it so that when your customers visit your site, they will want to visit you in person as well. And how do we know that? It's all about making great first impressions.
"When I had the guys over at MeloTel change my website, it made a big difference," confided one of our newest clients last week, "It just gave my company an entirely new professional look. I know it changed the impression of what people thought about my business because they would actually say so. They'd come into my store and tell me 'nice website, seems like things are going well'".
Our Web Design staff can also update your site for you at all of the appropriate times of the year. So, for example, this week, Halloween-themed websites make the most sense. Generally, business owners won't just update their website designs, they will also add special bonuses that go along with visiting the site. The new designs, as you can imagine, are made to draw more attention.
Just like the decorations in your store, the more attention your site garners, the greater the chances are that you will encourage customers to buy from you. Designing your website to meet the needs of each special part of the year will impress your customers in ways that will pay dividends. This will be especially important in the coming weeks when the holiday rush is on!
Perhaps now is the best possible time to get our Web Design team working on sprucing up your website. Then again, maybe you'd like us to start from scratch and create an entirely new one for you. There are a variety of affordable packages to choose from. Simply give us a call at 1-888-MELOTEL to discuss the web design package that will help your brand make the most of the holidays.