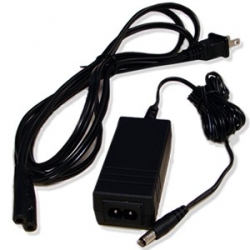 Earlier this week, we blogged about the fact that our MeloTel Supply store was offering some sweet discounts on some of our most needed products. At MeloTel, we understand that having a good combination of top-of-the-line products and excellent customer service is of extreme importance to all of our clients.
So do the best we can to provide both on a regular basis. One way of providing great service is to listen to your customers. Our last blog discussed how frustrated Canadians are becoming with salespeople and phone reps, especially from the telecommunications industry. And we can't say that we're surprised by that.
Of course, we make it a top priority to make sure our customer service skills are top-notch. But our other priority is making sure that all of our clients are equipped with the devices they need to run their businesses smoothly. Our new discounted prices on a variety of great phones is our other way of showing our customers we care.
In addition to the phones we highlighted in Monday's blog, the MeloTel Supply store has also slashed prices on some other great items. Generally, for any of your phones, a power supply will be needed. The AC Power Supply 24V does the trick. You may want to grab as many as you need now that they are $19.99 down from $20.99.
We're also offering discounted pricing on the Polycom Sidecar. It should be noted that this expansion module is only compatible with the Polycom SoundPoint IP650 SIP Phone. Therefore, it may not be used with any other Polycom Phones. However, if you are using the Polycom SoundPoint IP650 SIP phone, the expansion module will come in very handy.
Perfect for telephone attendants, receptionists, administrative assistants and secretaries, the device allows you to manage and monitor several telephone calls at the same time on a daily basis! As its description reveals, it "augments the user interface of the SoundPoint IP 650 with a high-resolution graphical LCD and 14 multifunctional line keys that can be set up as a line registration, call appearance, or a speed-dial."
As always, you can place your orders directly from our website or you may call MeloTel at 1-888-MELOTEL. We promise that your experience will not be like those who complain of telecom companies and their inabilities to get a human on the phone. At MeloTel, we make our customers top priorities. We are here to get you where you want to go!