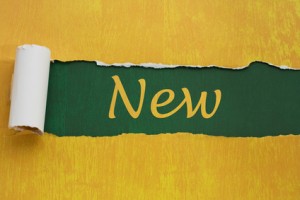 With the holiday season fast approaching – and let's be honest, it's already here! – shoppers will be hitting the malls for something new. Of course, the new year will be here in just under two months, so the entire feeling of starting anew is beginning to enter people's minds. As a business owner, you are no doubt thinking of new ways to promote your business all the time.
But is there a better time than now to make changes? At MeloTel, we actually get quite excited when we're in the midst of drumming up new ideas. And, of course, we get even more excited when we're able to introduce our new features. In our last blog, we unveiled our new MeloBEX Business Ethernet Xtended technology. But nothing gets us more amped than the responses we get from our customers!
"I love that you guys keep coming up with new things to offer your customers," commented one of our clients earlier this week, "It shows that you guys like to stay on the ball. It also gives me confidence that working with you guys means that my business will always be ahead of the curve, because it really seems like MeloTel knows about all of the advances in technology these days."
We sure do try. Perhaps, it's because we enjoy pleasing our customers so much, that the hard work we put into offering new innovations doesn't seem like work at all. Maybe that's the ticket. Are there ways that you can make your customers happy that are easy for you to do? For example, many companies are updating their websites this month. With Christmas coming, they feel it important to add some holiday cheer online.
Our Web Design Services team has been quite busy as of late. A number of our clients are adding new special touches to their respective websites. Not only are they sprucing up their designs in celebration of the holidays, but they are offering new sales and discounts on select items that they wish to promote. Again, this ties into the concept of wanting to provide something "new" to your client base.
"I like to change things up for the holidays," informed our client, "I make sure that my place of business is decorated and that means I have to change up my website too. I want people to know that things are always moving along, you know – going in the right direction with my business. It also brings up the holiday cheer, and that gets people spending more."
At MeloTel, we're always looking for ways to help your business to grow. And it doesn't always have to be done online. Our Voice Talent Production team can come up with the perfect holiday jingle to specifically promote your brand if you're thinking of going the telephone or radio route to promote your holiday sales. With singers, actors, rappers and poets making up our team, you're bound to get a great new voice ad!
Call MeloTel at 1-888-MELOTEL. As you may have been able to tell, we're very much interested in spreading around the holiday cheer. And as a business owner, you're likely thinking that nothing will make you happier than having your business experience a big boost these holidays. A little something new may be just what you need. Let's discuss what that is today!