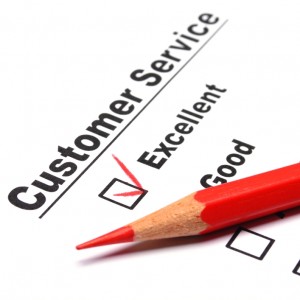 What makes good customer service? Sure, we could dole out our long list of methods that we employ to please our customers. And in truth, we likely have in the many blogs we've posted over the past several months. But, the way we figure it, here at MeloTel, the best people to talk to when it comes to good customer service are…you guessed it…our customers!
Over the past few weeks, we decided to ask our customers what it was that they loved best about our brand. It's not that we needed an ego-stroke – although that's always nice, of course – it is important to us to constantly be improving upon our performance. No matter how good a job we may be doing, we always feel that there is always room to grow. So what did our customers have to say about us?
Pricing. "I'm quite glad that there are companies such as yours who consider the costs incurred by the customers," replied one of our clients, "With MeloTel, I'm saving a lot of money. I never thought it made sense to have to pay so much for my telephone services with (my previous provider). You guys show me that I can get great service without being ripped off. Thank you!"
At MeloTel, we know that saving money is important to you. Naturally, you could be spending your hard-earned bread on other facets of your business. This is why we reasonably price all of our great services. And when it comes to our Telephone Features, we know that we can't be beat. This has been especially true since offering our All-Inclusive 5 Free Phone Package!
Honesty. "I feel than when I'm talking to you guys, you are straight up," offered another client, "I hate feeling like I'm getting the runaround. With (my last provider), I found it hard to get answers to my questions. I'd always have to be put on hold or transferred to someone else who would just give me a different story than the first person I spoke to. It was very frustrating."
At MeloTel, we know that honesty is important to you. One way to become a "people's company" is to simply show respect. And, as far as we're concerned, being honest is one of the best ways to show respect. We are forthright about what we can and can't do for our customers. We will go the extra mile to make them happy, but won't risk our integrity by making promises we can't keep.
Friendliness. "I always hear a kind voice when I call MeloTel," responded a third client, "It makes me want to call you guys more often. With (my previous provider) I'd actually be nervous to call sometimes. I just knew the call wouldn't be pleasant. Maybe it's because you're a smaller company, but you guys just seem to know how to treat people like people."
At MeloTel, we know that kindness is important to you. Why wouldn't it be? Simple, everyday common courtesy is seemingly lacking in many of today's big businesses. We believe that in the midst of all of the work that our clients need to pull off in a day, a friendly voice may be just what they need to help them get through it. Call MeloTel at 1-888-MELOTEL and let us know how we can make you one of our happy customers!