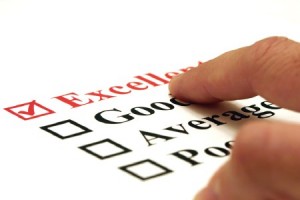 Over the past week or so, we've been talking a lot about all of the advantages that Voice over Internet Protocol can provide your business. From saving you a ton in phone bills to allowing you to make calls from anywhere in the world, VoIP is the telecommunications way of the future.
And while we are so proud, here at MeloTel, to be able to provide our great clients with a variety of VoIP services, we know that it is not just these great features that keep our customers happy. What good is a product or service if it isn't coupled with impeccable customer service?
A couple of weeks ago, we blogged about seeing a television commercial for one of the big name telephone companies that claimed that it was improving its customer service when clients call. And while we looked at this upgrade as a step in the right direction, we've always believed that great customer service should automatically be at the top of the list of priorities for any business.
Squidoo.com seems to agree with us. A recent article listed various reasons why treating your customers as important and valued individuals is key to running a successful company. The website insists that this element of your business is truly the way to keep customers coming back…along with new ones!
Good customer service, says the website, is actually a good marketing tool. It's less expensive than your standard marketing scheme as a satisfied customer is often bound to tell others about his or her positive experience with your company. As we all know, word-of-mouth promotion is both the cheapest and most effective kind of marketing there is!
Don't forget that if your customers are not satisfied, they are even more likely to tell their friends and family members about it. Of course, this is the type of word-of-mouth promotion (or demotion rather) that you want to avoid at all costs! This is where handling complaints becomes such an important aspect of your business.
As Squidoo.com writes, "Customer complaints should be dealt with as quickly and discreetly as possible. The customer should feel like you are doing everything within your power to resolve their problem. Sometimes going 'the extra mile' to resolve a complaint will actually win back customer loyalty, and ensure they visit your business in the future."
We are so very thankful that we are not used to handling complaints here at MeloTel. But you can bet than when and if complaints come our way, we will go out of our way to ensure that are customers are left happy about the speedy and courteous resolution we provide.