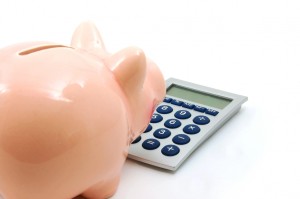 September is here! And while there are many new changes taking place, here at MeloTel, we imagine that there are a ton of new things taking place with your business as well. September is an interesting time of year. The kids are back in school and parents have more time on their hands to devote to other tasks. In some cases, they'll be in need of the services that your business provides on a greater scale.
Another interesting thing about this time of year is that it marks the end of the year's third quarter. Undoubtedly, business owners know the significance of this. Naturally, the fourth quarter begins at the end of this month. Notoriously the busiest shopping season of the year, the Christmas rush is practically right around the corner! And what does this mean?
It's time to start thinking about ways to promote your business for the upcoming holiday season. There are various ways, of course, to boost knowledge of your brand – and we all know what that takes. Money! At MeloTel, one of our proudest accomplishments is saving our customers money. We know that cutting costs is important to our clients. So here's how we're able to help.
In many cases, Canadian business owners consider changing their telecom providers but are afraid that they won't receive the same type of service that they would get from "the other guys". Firstly, MeloTel's customer service regimen is top-notch. We wouldn't have it any other way. Secondly, we ensure that the quality levels of our product line are impeccable. Go big or go home, right?
But, in addition, we make sure that our new clients realize that they don't have to pay the astronomical prices that are generally associated with doing business with "the other guys". The way we see it, it's important that entrepreneurs are able to budget for their advertising plans so that they may come to life. Without the required funding, how will their businesses succeed? Here are the ways we save you money:
#1. We offer a free, no-obligation look at your current telecom bills! We stress the fact that there is no pressure at all to make the switch to MeloTel. We're confident enough in the fact that the information you'll receive will be enough to encourage you to do some serious thinking about your current provider. Once you get the information you need about the savings you can enjoy, the choice to switch is entirely yours!
#2. We give new customers a free phone! That's right. While "the other guys" neglect to mention hidden charges for your phones and setting them up in their advertising, MeloTel offers its clients a free phone along with unlimited calling for only $30 a month. The free phone belongs to the client for as long as he or she is a customer. No limited time offer here. This is a standard practice at MeloTel.
#3. We offer a money back guarantee! Losing money by making the switch to MeloTel is impossible. Simply put, we are so confident that our new clients will be satisfied with our services that we offer them all free trials. That means that within the first 30 days of service, if you wish to cancel your service, you will receive a full refund. Let MeloTel begin saving you money so you can put it towards having a lucrative fourth quarter!