Family-run businesses are special. To the owners, the businesses themselves are generally seen as part of the family and therefore, the people who end up working for the company become family members – blood-related or not. For Windsor, Ontario-based TK Enterprises Inc., this is certainly the way things are. With CEO, Tom Kaufmann at the helm and his daughter, Heidi as the Head of Operations, the company has been offering the retail industry an incredibly unique relationship-building marketing service for over 30 years.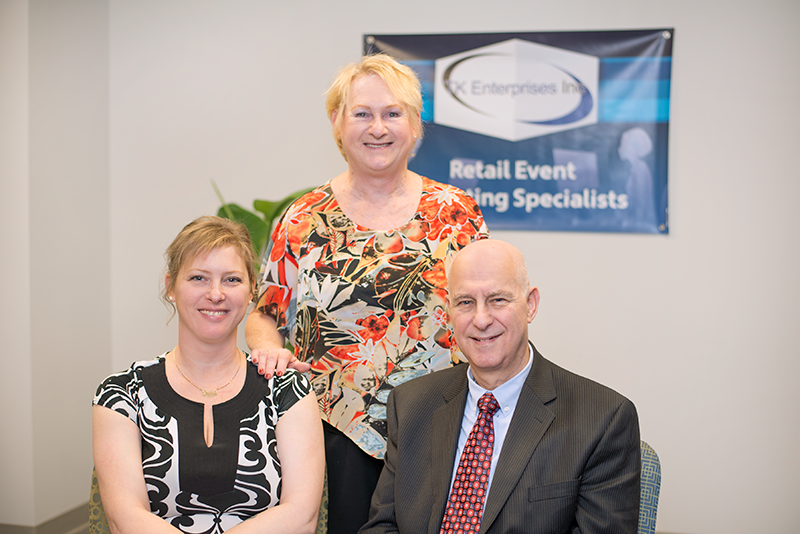 Specializing in a one-of-a-kind Retail Event Marketing service, TK Enterprises Inc. employs a large group of friendly and experienced phone agents who contact customers on behalf of retailers in order to offer personal invites to upcoming in-store events. With a specific focus on the jewellery industry, TK Enterprises Inc. provides a special personalized touch to the ways in which they interact with the customers of their clients.
"We have found that because jewellery is a luxury item, people want to feel special when they make that purchase," Heidi tells us, "So when they get a personalized phone call, asking for them by name to come in to an event, it adds a greater impact. We know that they would be spending money on luxury items. So we're saying we want to invite you to something very exclusive and one of a kind. It's a more personalized approach."
The focus on personalizing an advertising campaign is intrinsically tied to the fact that TK Enterprises Inc. is a family business. They endeavour to continually put themselves in the shoes of their clients, thinking more about their best interests than the company's bottom line. This genuine approach to making real connections with people over the phone has garnered much loyalty and repeat business from their clients.
"We have many customers who come to us repeatedly throughout the year for 5, 6 and 7 campaigns, and they refer us to other people," beams Heidi. Admitting that she regards her clients as members of her extended family, the team, here at MeloTel, can't help but swell with pride knowing that we are part of that special group. We're only too happy to hear that Heidi is just as happy to have MeloTel as part of the TK Enterprises Inc. fold.
We suppose that this shouldn't come as much of a surprise to us considering that MeloTel's Founder and CEO, John Meloche has always taken on a very family-oriented, customer-first approach to his business. "He is always available at the drop of a hat," Heidi says of John, "I can pick up the phone and call John at any time. He once came down to Windsor himself to repair a problem with our server instead of arranging for some stranger down here to take care of it. We don't think of MeloTel as just a vendor. To us, they're a partner."
If you're in the jewellery industry and are interested in working with a company that is dedicated to providing you with a unique, family-oriented, customer-first service that has been proven to generate foot traffic into jewellery stores for special events, look no further than TK Enterprises Inc. For more information about their Retail Event Marketing services, visit TomKaufmann.com or given them a call toll-free at 1-877-622-0195. You may also email heidi.tke@tomkaufmann.com.