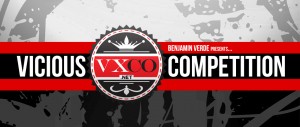 Canada is widely known for its remarkable talent in the world of entertainment. From actors to directors, singers to rappers, Canadian artists have been making quite the names for themselves worldwide. Look no further than the Jim Carreys, James Camerons, Justin Biebers and Drakes of the world for proof. However, these individuals have more in common than their vast popularity and "Canadianism".
They each achieved success outside of Canada in order to be recognized as successful artists inside of Canada. This, unfortunately, seems to be the biggest problem with our nation's entertainment industry. Its lack of support for Canadian artists has often forced them to relocate. This is a trend that is bound to change, as far as Charles Murray, the CEO of the budding entertainment company, Benjamin Verde, is concerned.
"Benjamin Verde started in 2006 as an outlet to assist Canadian talent," Charles explains, "Providing an avenue to connect Canadian artists to cities like Detroit and throughout the U.S. Midwest, we've helped bridge the gap. We've assisted artists with selling their mixtapes in the U.S. for as low a dollar each just so we could supply new cities with our artist's content. That way, they had no choice but to listen."
Benjamin Verde's innovative listen-or-else ideas have since transcended the company into an international juggernaut in the world of entertainment. Launching the inventive VXCO.net website, the company is now taking their brand to another level of artist promotion, artist management and music marketing. Charles also happily points out his company's growing dedication to artist development.
"Today, we provide a fine-tuned and refined service," he says, "We specialize in what I call 'entertainment services'. We provide artists with studio time including everything from recording to mixing and mastering. But we also offer up-and-coming artists piano and drum lessons." Evidently, the Benjamin Verde brand is not only concerned with promoting Canadian artists, but growing them as well!
"We have no competitors," Charles insists, "No one else provides this service. Most people in the entertainment game are in it for a cash grab. Our company provides artist services from start to finish. We provide the ultimate outlet for artists to become known on a global level. We have the power to push Canadian talent." And pushing Canadian talent is exactly what Benjamin Verde plans to accomplish through its new reality show!
That's right! Benjamin Verde is planning a reality television show and is looking for talent all across Canada to audition for it. They are making stops throughout the nation looking for "anyone with a great voice". And you won't believe the grand prize! Two very lucky, yet very deserving vocalists will receive $100,000 recording contracts with Benjamin Verde. That's one for a rapper, and one for a singer of any genre!
So how exactly did such a ground-breaking entertainment brand become a MeloTel client? "We used to be with (another provider)," explains Charles, "Now anything I do, I do on the highest possible level of business. But with them, I'd contact the marketing department with questions and wasn't ever happy with the response. The guys at MeloTel were willing to sit down with me to discuss how they could best assist my company."
And assist we did! Benjamin Verde currently enjoys MeloTel's Telephone Services, Web Hosting, Webmaster Support and SHOUTcast Hosting. But, as always, it's more than the services themselves that benefits our client. "I feel really comfortable with John and Carlos. They're stand up guys. They provide the total backend. John's voice is even the voiceover when you call us!"
And you can call the company at 1-888-995-VXCO. At MeloTel, we're very proud to know that we're assisting a company who will be assisting you. Auditions for Benjamin Verde's reality show are open until November. If you're a Canadian artist looking for your big break in this very-hard-to-crack entertainment industry, be sure to log on to VXCO.net to enter into the Vicious Competition contest today!