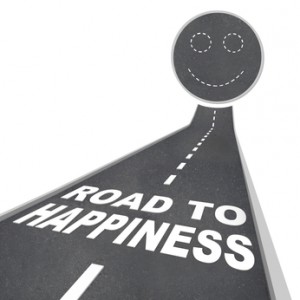 In our last blog, we introduced our new DaFeeder Preview Dialer. And we're actually pretty excited about it! This is because we know first-hand just how useful it is. In fact, we've used DaFeeder ourselves for some time now and have quickly come to experience its many benefits. If your business operates a call centre, you will definitely garner greater success utilizing this awesome dialing system.
Naturally, you will also have to equip your call centre area with telephones. MeloTel's original "claim to fame", as you might know, is our VoIP telephone services. In addition to our exceptional phone services are the phones themselves. Another of our claims to fame is the fact that when clients sign on for our phone services, they receive a free phone as well.
Our All Inclusive Phone Offer does what the "big boys" do not. And that is including a free piece of equipment in the cost of the actual service. Just like our DaFeeder service, our phone offer also offers customers three different tiers to choose from. As always, each tier is designed to meet the needs of various businesses of varying sizes and overall requirements.
"It's important to have choice," commented one of our colleagues this week, "One of the most significant aspects of the MeloTel brand is the fact that it offers customers the ability to choose between levels of service without worrying about any type of long term commitment. It means a lot to small business owners to be able to get dependable service without having to overpay or over commit."
At MeloTel, we have learned from experience that every business is different. So it's only right that every business owner has the opportunity to mix and match the products and services that he or she needs to adequately run his or her business. It's the choices that MeloTel provides that really help to set us apart from other telecom providers. And that includes the so-called "big boys".
"(My old provider) gave me choices but I was kind of locked into specific bundles that they had," reported one of our most recently acquired clients, "The bundle had some things that I needed and some things that I didn't need. The one I chose just happened to be the closest one to what I needed. At the end of the day, I just felt like I was paying for more than I wanted though."
After many years of working with small to medium sized business owners from all over Canada, the MeloTel Team is well aware of the varying requirements that Canadian businesses have. As a result, no particular service that we offer is set in stone. If there is a way to cater any package or tier for any service or product that we offer, we'll do it. As we always say, it's our job to make our customers' lives easier.
"MeloTel has certainly made my life easier, that's for sure!" exclaimed our client, "Firstly, you guys are saving me money. I love that. But secondly, I like that my services feel very much catered to what I need for my business and nothing more. I'm not paying for anything I don't want and I don't feel like I'm tied down to any contracts if I change my mind."