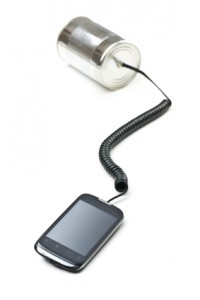 Reaching out to your customers will always be an important part of your marketing strategy. And we're not talking about posting flyers or even filming a television commercial. We're talking about direct communication between you and the people who matter most to your business. When you directly communicate with your clients, you're doing a whole lot more than just advertising.
You're building relationships. The most successful of business owners know that to truly boost sales and garner attention, you have to grow your relationships with your clients. Flyers and TV spots can't do that. When you make the effort to speak directly with those who support your brand, it goes a long way. Your customers will feel appreciated by the gesture of you reaching out personally.
They will also be encouraged to be loyal to your brand. So what ways can business owners make these personal connections? After all, the majority of an entrepreneur's day is taken up by the various tasks required of his or her business. So when does one even find time for all of this personal connection stuff? The answer is found in the technology. And MeloTel is here to help you take advantage of it!
Short Message Services. Known as SMS, for short, this service allows business owners to communicate with their customers in a personal, yet non-intrusive way. It enables you to send time-sensitive alerts to your mobile subscribers. It's not unlike sending a mass text or a tweet. But this message is specialized to be received only by your specifically chosen clients.
SMS gives you the ability to send hundreds of thousands of messages with just one simple click of a button. With this service, you can promote special events, offer discounts, send mobile coupons, schedule reminders and market your new products and services. It has been known to generate more traffic into businesses and create higher conversion rates.
Arguably, there is no better time of year than now to get in on such a marketing strategy. Quick, easy to do and cost-effective, this service allows you to make direct contact with customers who have been known to support you in the past. Who better to contact in order to boost your sales this holiday season? It's a technology that has made reaching out easier than ever!
SHOUTcast Hosting. Have you ever listened to talk radio or watched a talk show on T.V. and said to yourself, "I can do that!"? SHOUTcast Hosting gives you the opportunity to live out that dream. It's a streaming server that allows you to broadcast audio online. Generally known as web casting, this technology is a powerful way for you to not only increase website traffic, but become an internet sensation!
Talk about a unique and inventive way to communicate with your clients. This is an especially cool idea during the holiday season. Spreading the holiday cheer around has never been so easy. And boosting sales while doing it makes it all the more fun. MeloTel offers Short Message Services and SHOUTcast Hosting and we'd love to tell you more about how they can help your business. Give us a call at 1-888-MELOTEL.