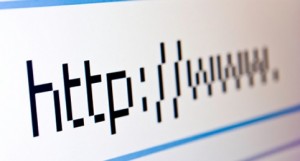 If you've been reading the MeloTel Blog over the past several months, then you know that we love to keep things fresh around here. In fact, one of our main goals is to always demonstrate to our clients and colleagues that we are steadily on top of our game. It's a daily mission to prove to our customers that we will go over and beyond the call of duty to make them happy.
With that being said, we always like to show that we are leaders in the VoIP telephone industry. One way to do that is to show that we are capable of taking advantage of the latest technologies. Not that having a website is a new fad…but revamping your website is always a good idea to show that you are moving forward and always looking towards a brighter future.
So we'd like to invite you to take a little tour around the all-new MeloTel.com today. You'll notice that our design has gotten even sleeker and classier than before. We've gone with a distinct and eye-catching blue and white theme throughout the website. We believe this provides a clean look that speaks to the professionalism of our brand.
We also decided to design a brand new menu on our home page. Scroll over the pics to unveil a cool new sliding feature! We also hope you've noticed the clouds in the background! As you may already know, we're quite proud of our Cloud Hosted Phone Services. In past blogs, we've discussed the many benefits to working with "The Cloud".
"The Cloud", as you may recall, is just our way of saying that we offer phone services over the internet. Of course, when you take a look at our very easy-to-use toolbar, you can simply select "Services" to learn more about the various "cloud calling" features offered by MeloTel.
As always, we encourage you to contact MeloTel with any questions you may have about our services. We're quite proud of the new "Contact Us" section of our site too. Its new design is set up to make contacting us as easy a process as possible. Not only does it contain our phone number, fax number and email address but a new feature has been added.
You can now send a quick email directly from our site by simply filling out the new message box directly on the "Contact Us" page. This way, you can ensure that you'll receive even speedier service than ever before. As always, we look forward to speaking to you and hope to do so soon. Enjoy the new site!