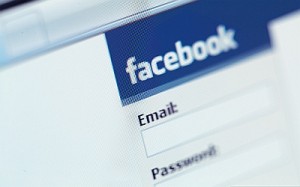 We have been blogging about a lot of the news surrounding Facebook recently, as the social media juggernaut has been garnering a lot of attention lately. As we mentioned last week, many employers seem to be taking to Facebook in ways never before imagined. No longer satisfied in using the site simply as a virtual reference for would-be employees, many of those looking to hire new staff are now asking for Facebook passwords.
Not surprisingly, such requests have been met with great opposition as they are seen as extreme and unethical breaches of privacy. Representatives of Facebook have been reported as being opposed to the request for passwords. However, as Michelle McQuigge of the Canadian Press wrote earlier this week, Canadians shouldn't worry too much about this new phenomena.
She writes that labour laws north of the border offer strong protection against employers who ask job hunters for personal information such as social media passwords. This should come as quite the relief to Canadians who are seeking jobs, as the idea of revealing such personal information is widely regarded as an invasion of privacy.
According to McQuigge, Paul Cavaluzzo, a Toronto-based labour lawyer, says that while there are no laws in place that are specific to social media practices, Canada's view on privacy is a clear one. Citizens of the United States, it seems, are not privy to the same laws, as it relates to privacy.
Said Cavaluzzo: "In Canada we've always respected privacy rights, which means that the employer does not have, and should not have, access to personal information". Hopefully, it really is that cut and dry. At MeloTel, we can't help but feel that the mere idea of requesting someone's password is inexcusable.
Of course, by giving a would-be employer your Facebook password, you would allow that person entry into your personal lives. They would be able to read any and all messages that you have both received and sent over the course of your life on the social media website. A reflection of you that may or may not have anything to do with your ability to do a job may be received in such a way that it prevents you from gaining employment.
It doesn't sound very fair, does it? Meanwhile, American job seekers have been forced to hand over such private information. McQuigge writes about one such incident involving Robert Collins of Maryland. His hiring manager requested his Facebook logins so that he could "properly evaluate his application to be reinstated as a prison guard. Collins said he was told his profile would be scoured for evidence of gang connections."
At MeloTel, we urge you to keep your passwords to yourself. Shirin Khamisa, the founder of job counselling firm Careers by Design, agrees. Said Khamisa: "As a candidate, you're also in a position of power. When you are asked a question of this nature, it's worth considering and doing a little bit of probing to see, is that an employer you want to be working for."