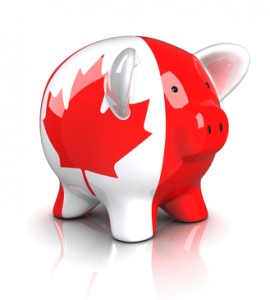 It's a good day to be a Canadian isn't it? At MeloTel, we have no complaints about our neighbours to the south, but we can't help but gloat about how many times we bested our American counterparts during these Winter Olympics. Wow, what a sensational comeback by our women's hockey team to win gold against the U.S. last week! And what an amazing way to finish the Games off – with the men capturing gold yesterday.
You know what they say about hockey. It's Canada's sport. And if there was ever any doubt of that, the 2014 Winter Olympics in Sochi, Russia proved it. It wasn't just hockey that Canadians dominated, however. Both the men's and women's curling teams captured gold as well. In fact, of the 25 medals that Canada won during these Games, ten of them were gold.
That was good enough to make our great nation the third winningest country behind Russia and Norway who had 13 and 11 respectively. Everyone, here at MeloTel, would like to send our congratulations to all members of Team Canada. Because, after all, aren't all Canadians part of the same team? We believe so. And that's why we work so diligently to be recognized as "Canada's Hosted Company".
In our last blog, we defined what that meant by outlining the features that make MeloTel "The Best In Hosted & Professional Services". But we're well aware that providing Canadians with value goes a lot further than offering exceptional services. It's all about adding value to each and every customer experience. This is what we feel makes MeloTel a gold medal brand.
It's About Value, Not Price. Yes, it's true. MeloTel will save you money. But we know that Canadian business owners are a lot more savvy than to think that just because they are saving money, they are receiving greater value for their money. We make it a point to ensure that our customers are getting the most out of their relationships with us. That means providing services that are unshakably top-notch.
It's About Knowing Your Customers. Some business owners forget that they are customers too. How do you like being treated as a customer? If the Canadian stereotype is true, then that means that you prefer politeness and courteousness in all of your interactions with other businesses. We make it a point to make our customers enjoy their interactions with us – because we want the same thing.
It's About Building Success. At MeloTel, we're very well aware that the success of our company depends on the success of our clients' companies. Have we helped them to be more productive? Have we assisted them with their marketing plans? Have we boosted their online presence? These are just a few of the questions that, when answered "yes", prove that we are doing our job as a superior service provider.
It's About Giving A Little Extra. By this point, it's easy to provide our clients with savings, impeccable customer service and business-building features. It's what we do. But going the extra mile is what secures strong and loyal business relationships for the long haul. As Canada's Hosted Company, it is MeloTel's duty to help grow businesses from all over Canada. That's what providing value is all about!
See for yourself! Call us at 1-888-MELOTEL.