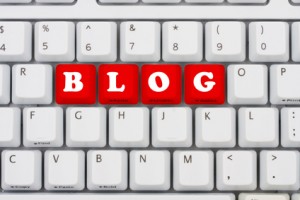 It's time to put the spotlight on your company! And while there are many ways to do that, MeloTel specializes in a few that can help grow your company's online traffic. One in particular is our Blogging Services. You'll notice that we practice what we preach, by the way. Each week, the MeloTel website is home to no less than three brand new blog entries. Touching upon a variety of topics, these blogs help to increase search engine hits.
In addition to getting your company website better noticed when people research your industry, our bloggers construct well-written pieces on a variety of topics. This is important because it helps to expand the reach of your brand. Our very own blogs speak upon industry-based news bites in addition to current events and other topics of interest. The broader the scope, the more readers you'll gain.
However, blogs do need a particular focus. Your company blog shouldn't be about any and everything. Naturally, the MeloTel Blog brings to light the many services we offer, tying them into the everyday needs of our clients and regular people alike. But blogs are meant to be so much more than commercials disguised as paragraphs. They are meant to engage people in conversations.
This is where social media plays such a big role. Our blog topics are meant to invoke thought, inspire questions and garner feedback. We love hearing what people have to say about what we have to say. And that's what social media is all about, isn't it? When we post our blogs to our website, we also post links to them on our Facebook page. And this is a service that our Bloggers For Hire can also do for you!
With one of the main benefits being an increase in website traffic, it only makes sense to have your blogs constantly connected to your social media pages. Your Facebook and Twitter accounts (you do have them set up, right?) are meant to inspire conversations. Getting people to comment on your posts is a great way to introduce your company to a wider audience.
The goal, as always, is to convert the additional traffic that you get to both your website and social media profiles into leads and customers. Our clients have happily exclaimed that since hiring a MeloTel Blogger, they have found significant increases in the number of people who contact their companies. Of course, many of these new people have become their clients.
Blogs also help for your brand to establish itself as a leader in its industry. By making yourself more accessible to an internet-savvy audience, you are showing that you are an innovative brand. Being online, as you likely know, is essential to your existence in this day and age. In other words, not utilizing the worldwide web to promote your business is quite simply, bad for business.
Blogs, as you may have guessed, help you to take advantage of the internet in one of the best ways possible. As per usual, MeloTel allows it clients to select from a number of options when they decide to hire our bloggers. For more information, check out our Bloggers For Hire page, or better yet, contact us at 1-888-MELOTEL. We look forward to blogging for you soon!