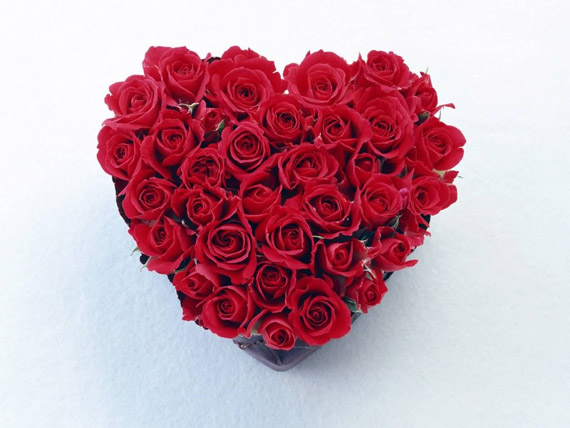 Yes, ladies and gentlemen, Valentine's Day is soon upon us. In fact, by this time tomorrow, couples everywhere will be in a state of delight preparing to uniquely celebrate their love. Then again, many other couples may be getting into squabbles if one of the two parties forgets the day! And then there are single folk, who don't even want to hear that the day still exists.
At MeloTel, we feel that no matter what your reaction to Valentine's Day may be, it should be the same for all business owners. And that is one of glee and excitement. (Yes, we actually said "glee" – we know!). That's because, like most special occasions during the year, Valentine's Day provides an excellent opportunity for entrepreneurs to cash in on the occasion.
As Arnold Anderson of eHow.com points out, "Valentine's Day is a holiday that offers many different marketing possibilities for the creative business owner. When you market products to people for Valentine's Day, try to work within their budget, and try to offer services that are not offered by many other retailers."
In other words, tomorrow is a day when you can add to the strength of your customer relationships – not just the personal and romantic ones that you may have. How so? Well, there are a number of ways to tie the special day to your business. It just takes a little bit of creativity to get the buzz growing louder about your company.
Valentine Emails. Why not send out an e-mail to your customers as if it was a "love letter"? Now, don't take that the wrong way! We're talking about an explanation of your appreciation for their patronage. Perhaps, you can offer a special discount at your place of business for all customers who visit it during the week of Valentine's Day. Simple enough, right?
Special Deals. Offering these deals can be a great way to drum up more business this week. Anderson reminds restaurant owners that tomorrow is an especially important day for them. Consider offering special pricing on couples' meals or provide free entrees if certain items are purchased from the menu. It goes without saying that many people will be going out to eat tomorrow.
Cupid Hunt. According to Anderson, "Retail stores benefit from games that customers can play during holidays." So since Easter generally provides the perfect opportunity for egg hunts, why can't Valentine's Day spark a "Cupid Hunt" at your place of business? All of your customers should be able to benefit from this.
Anderson suggests you hand out envelopes with an image of Cupid on them. Each envelope should contain a special discount coupon that may be used if the customer makes a purchase above a certain dollar amount. Sounds sweet, right? Here's hoping you have a very happy and prosperous Valentine's Day!