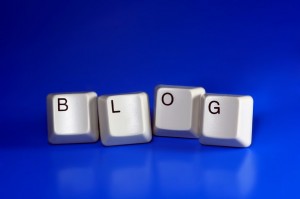 In yesterday's blog, we started a new theme of blogs covering a concept that we believe, here at MeloTel, is an integral part of business growth in this day and age: blogging! We recently began our brand new "Bloggers For Hire" initiative and have been overwhelmingly elated with the great response it has received.
Business owners from all over Canada are participating in the rapidly-growing trend of keeping regularly updated blogs on their websites. As we mentioned yesterday, regular blogs keep your websites as popular destinations in search engines and keep your customers informed through constant communication.
Founder of Offshore Ally, Nitin Aggarwal recently wrote on BlogStash.com about the many benefits that blogging can provide business owners. We'd like to share a few more of his points with you in today's blog. As we've mentioned before, our blog is our way of keeping in constant communication with our client base.
Aggarwal believes that this is an easy way to build a brand's reputation. Openly blogging about various issues that are of importance in your industry communicates your perspective on them. This helps you to ward off bad press and provide customers with the confidence that you are on top of your game and a leader in your field.
Speaking of which, blogging is great way to "keep up with your competitor", says Aggarwal. Your blog gives you the chance to immediately respond to anything that your competition may be advertising. If you can beat prices, provide better service or even refute the claims of your competition, you blog is a quick and easy way to communicate that.
Blogs are so easy for the public to access, as well. Essentially, they are free news sources that do not require memberships for people to read. Online users click a link, open it up, read and get informed. Blogs are often simple, easy and should generally be very reader-friendly no matter the topic. They serve as excellent ways to promote yourself at a fraction of any traditional advertising budget.
Writes Aggarwal: "Blogging can be an efficient way to promote, just like a hobby that takes few minutes of your time each day. Know your clients and let them have a peek at your personal side with blogs." Trust us, this is a peek at your personal side you won't be ashamed of…if you have the right blogger!
At MeloTel, our "Bloggers For Hire" initiative boasts a number of very talented writers. We ensure that each of our bloggers are able to write from the perspective of an authority figure in your industry. Their blogs help to bring about a positive image of your brand, helping for customers to be better acquainted with your company's mission statements.