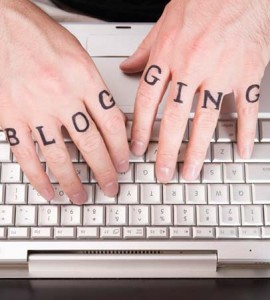 We're sure that we're not the first to tell you about the wonders of blogging. And we're sure that we won't be the last. But over the past couple of entries, here on the MeloTel Blog, we've been going over the finer points of what makes blogging so great. Naturally, we encourage you to check out our "Bloggers For Hire" and consider having our talented team of writers blog for you.
Blogging works. And as we alluded to before, we're not the only ones who know so. Darren Rowse of ProBlogger.net writes that blogging can be very useful as a marketing tool for your business. A form of social media in and of itself, blogging is a form of communication with an audience of your potential customers. Engage them. Encourage them. Excite them!
Rowse suggests a number of ways that you can do all of the above. The first of which is listening. And what does he mean by that? Read some blogs yourself and discover what the appropriate etiquette is to writing. At MeloTel, we believe in an easy-to-read, inviting-to-all approach is best.
The more people you can get involved in your "conversation", the better. You don't want to forget, however, that you want to target an audience that is made up of people who would be most interested in the products and services that you have to offer. So be sure to be focused.
Know What You Want To Achieve. Asks Rowse, "What objective of your business is your blog helping you to meet?" Blogging isn't just a "thing to do", he says, but instead it provides your business with an avenue to begin strengthening itself by growing its client base. You may have a diverse set of goals but they should all have a unified purpose.
Be Useful. "Good blogs meet needs," insists Rowse. This is why, at MeloTel, we practice giving as much advice and friendly tips as we can in many of our own blogs. What's a blog if it's not helpful or enlightening? When writing our blogs, we often picture our readers saying or thinking "a ha" to communicate that they have learned something interesting. We hope they have!
Be Personal And Professional. Obviously, we tend to write our blogs in the first person. Remember, they are not press releases. Blogs provide your company with a voice. It's the personal touch provided by your blogs that set them apart from other forms of communication coming from your business.
Sell, But Don't Be "Salesy". Naturally, your blog can promote what you do. Did we mention that we have "Bloggers For Hire"? But it's important to make your blogs useful and informative in ways that don't necessarily put out a "sell at all costs" vibe. The blog itself should work as a great ad for your business anyway!