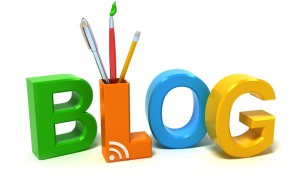 At MeloTel, we specialize in providing our clients with a wide array of products and services. Our dedication to being a well-rounded, multi-service company continues to get stronger as we forge ahead with our ever-growing staff of talented individuals. It goes without saying that blogging happens to be one of our most popular services.
Why does it go without saying? Well, at MeloTel, we enjoy blogging for our clients so much that we can't help but post our very own blogs about them! This wouldn't be the first time we've mentioned the importance of blogging in your day-to-day business tasks. And it likely won't be the last. In today's world, keeping your audience regularly updated with news bits and information is of paramount importance.
Regular blogs are part of what can be called a "well-balanced diet" of social media plugging. Take a look at our "Bloggers For Hire" section for more information on how MeloTel can not only blog for you, but ensure that your social media profiles are kept up-to-date as well. Both your blogs and your social networking updates should go hand in hand to reap the maximum benefits of this marketing strategy.
Our MeloTel blog writers have been producing entertaining and educational blogs for a variety of companies for the past several years. With a wide range of unique writing styles and expertise in a number of fields, our staff is well equipped to keep your business website and social media pages looking their best.
John Young is a social media consultant who agrees that such a strategy is more than sound. Not only is it extremely cost-effective, but regular blogging and social networking really do work. On his very own blog, Young writes that it is important to "go the extra mile" when using social media, reminding us all that it doesn't end with just using Facebook and Twitter.
Writes Young, "Engaging with your customers is one of the most important things for your business, and social media provides the best avenue for that. Blogging serves as a complement to this strategy." He goes on to list a number of reasons why regular blogging is such an effective marketing practice.
Blogs Generate Interest. Quite simply, the more content that is available on your site, the more people will have their interests piqued. When you draw interest to the topics you are blogging about, you will draw interest towards your business. People will become more curious about you and go to your social networks to learn more.
This is why it is imperative to have your social media pages regularly updated as well. In tomorrow's blog, we will take a closer look at some of Young's points. And as always, you can follow MeloTel on Twitter and like us on Facebook – two other locations where you will find our great blogs!