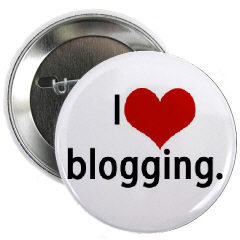 Earlier this week, MeloTel introduced its brand new blog bundles that are all uniquely designed to bring more awareness to your business online. As we have championed for many months, blogging is one of today's most effective ways to generate more traffic to your website and expand the reach of your business.
We've also been known, here at MeloTel, to herald the use of social networking websites such as Facebook and Twitter. Our very own company, in fact, has taken advantage of these mega-popular sites and, as a result, have made many new friends who have become clients and business partners.
It works folks! The internet is where it's at. And although we are sure you are already aware of this, you may not yet realize how beneficial it can be to regularly update your website with blogs and your social networking profiles with updates. So as we mentioned this week, MeloTel is here to help you do that!
If you haven't yet, make sure to visit the "Bloggers For Hire" section of our website to learn about the fantastic deals we have for our blog bundles. They include social media updates as well as regular posts to Craigslist and Kajiji. The benefits of our new bundles are many. But if you're not yet convinced…read on.
On About.com, Alyssa Gregory writes of the different ways that blogging is beneficial for small businesses. It helps to build community, she writes. Essentially, a blog is a way for your company to share its expertise and knowledge with a large audience. It also helps you to make personal connections and build a community.
Reaching out and having that personal touch is an essential part of building a brand. Blogs allow for your company to have a voice and they even encourage your readers to share their voices as well. In fact, this was highlighted in one of our blogs from last week. "Let Your Voices Be Heard" promoted the concept of standing up for yourself.
Blog software is also quite easy to use, notes Gregory. There are a number of software companies out there, including Blogger and WordPress that are widely used. These programs allow for you to write your thoughts, post links, add photos and publish your blogs with the click of a few buttons.
We're done yet! We'll speak further on this topic in our final blog of the week.