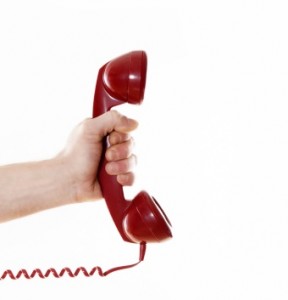 In the past week or so, we've been noticing a new commercial popping up on television from one of the bigger-named telephone companies. Interestingly, the entire ad highlights the fact that now, when customers call, they should expect to be connected with a live representative in a shorter period of time.
Hmmm. Shouldn't that be a characteristic of a trusted company, to begin with? At MeloTel, we believe that when you pay good money for a service, you should receive all facets of good service. Not just some, ALL! In other words, we believe that giving customers the full experience of good customer service is the way to complete satisfaction.
At MeloTel, we have always guaranteed incredibly short wait times on the phone for our clients. Those who contact us at 1-888-MELOTEL will be sure to be speaking with an informative and friendly voice within seconds. We have always felt that there really is no other way to go.
So why would anyone want to pay unreasonably high prices to a more widely-known company only to receive poor customer service? You know, just to test this company's theory, we decided to put in a "quick" call to see how long it would take to speak to a representative. Let's just say that their version of quick is a lot different than ours.
Quite honestly, our ability to meet the needs of our customers in an efficient and effective way is what helps to set MeloTel apart. In fact, this is one of the things that makes us proud to be a small business. It helps us to better connect with our clients. We understand their needs and concerns and make it a personal challenge to satisfy them as quickly as possible.
To us, our customers are not just numbers in a queue. They are real people who have things to do and money to make. So we take each and every inquiry very seriously. Take, for example, the recent Canada Post strike. We received numerous phone calls from concerned clients who wanted to know if we had received their payments.
Frustrated with the strike ourselves, we took the time to hear out these complaints. We wanted to assure our customers that we were there to support them through this troublesome issue. We offered alternative ways for them to make payments in future so that they understood that MeloTel would always be a company that is a pleasure to work with.
If you haven't yet, we encourage you to give MeloTel the opportunity to be your telephone company. We'll guarantee that your office will be quickly up and running with a top-notch telephone system with all the bells and whistles. And whenever you have a question, rest assured that by calling us, it will be answered within seconds…all the time!