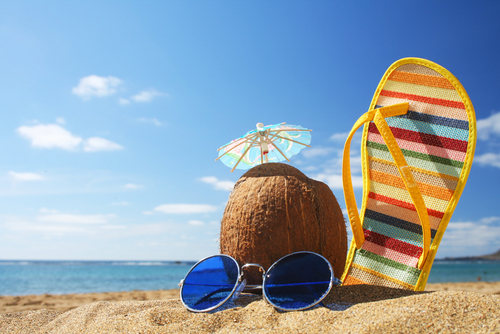 Today's blog is yet another one of the "letting the cat out of the bag" variety. In case you haven't noticed, The MeloTel Team gets only too excited to reveal all of the latest and greatest happenings in our company – sometimes before they even happen. But the way we figure it is, why wait? Good news is on the horizon for MeloTel customers, so we may as well let you see into the near future now.
Before we reveal the newest innovation from MeloTel, we have a question to pose to you. What kind of vacation is the best one to take? Perhaps, to be a bit more accurate, we should ask what type of vacation provides you with the best value? The way we see it, it's all about going all-inclusive! So with that idea in mind, the MeloTel staff sort of had an epiphany over the weekend.
More specifically, our President John Meloche who, of course, is the mastermind (dare we say "evil genius"? Okay, just leave out the "evil" part) behind all of MeloTel's great new features and services had an epiphany. "Why can't we give MeloTel's clients all-inclusive treatment all year round?" he wondered. Then he answered his own thought.
Among MeloTel's strongest mantras is the one where we remind ourselves that it's all about making our customers happy. John figured that in addition to great service – and sometimes even more so – customers like convenience and fair pricing. In the near future, MeloTel will unveil a brand new charging model that is bound to leave competitors in awe.
More importantly, it's our plan to wow our customers well into the future. So what's this new all-inclusive plan already? Well, in the coming weeks, MeloTel will be introducing our new All-Inclusive Accounts. As you may know, our company provides a wide array of services including Commercial Phone Services, Website Design, Blogging and more.
As a result, John believes that making things easier and more simple for his clients is in order. The forthcoming All-Inclusive plans will provide any and all of MeloTel's services to its clients through one perfectly simple billing plan. It's so ridiculously convenient, easy and straight-forward that we're practically mad at ourselves for not having thought of it sooner.
More details about this new charging model are on the way. In the meantime, MeloTel continues to offer its clients incomparable pricing. In fact, if you feel that you are being overcharged by your current telecom provider (and most people do), we'd be happy to offer you an absolutely free review of your most recent bill.
With no obligation to make the switch to MeloTel, we will show you just how much money you can save if you do become a client. Feel free to give us a call at 1-888-MELOTEL for a free review at your earliest convenience. Give us the opportunity to put our mantra into action for you. As far as we're concerned, it's all about making you happy!
align="left"