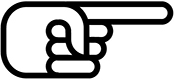 Being a business owner can be overwhelming sometimes. You have so many things to think about that it's hard to cram all of your tasks into each and every day. You can't be expected to be an expert on everything, right? So it must be frustrating when you're working with a new technology or feature and just don't have the time to get the hang of it.
At MeloTel, we enjoy helping our clients learn more about the awesome features that they're enrolled in. MeloTel customers all know that they are utilizing great services, but they sometimes need assistance in getting to know how to reap their full benefits. Naturally, we're available to speak to them over the phone. A simple dialing up of our 1-888-MELOTEL number is all that's needed to get a helping hand.
But, then again, there are times when a phone call can't be made. We know that, these days, the internet is arguably the most popular resource for locating important information. But don't you just hate it when you visit a company's website to look up information on their products and services and only get vague descriptions? Well, MeloTel is proud to announce a new wrinkle to our website that will make getting to know our services a breeze.
Introducting The MeloTel Wizbox! This intriguingly-named new feature nicely and neatly provides our online visitors with a collection of tutorials that we affectionately call "wizzys"! It makes learning about our products and services incredibly easy. Visitors to our website can now visit this cool new page in order to click on appropriate links that will bring them to new pages that help them master our most exciting features.
These links also serve as tutorials. Not every link is specifically product-based. Many of them introduce methods of conducting business that you may never have known about before. For example, the MeloTel WizBox is home to a link that teaches you "How To Set Up A Call Centre". Another link explains exactly what you need to do when "Sending Faxes Using MeloTel".
The MeloTel WizBox is pretty much your know-it-all webpage. It's an awesome online help desk that quickly directs customers to appropriate how-to pages, so that their lives can be made much easier. Again, you're not expected to be an expert on everything. This new feature on our website acknowledges that and therefore, offers help in a variety of areas.
We will be regularly updating MeloTel WizBox with new tutorials periodically, by the way, so be sure to keep checking out the page to learn about our newest services and features among other business practice advice. In fact, we'd be happy to add tutorials that you may feel are the most important. Don't be afraid to give us a call and let us know what information you would like to see added to the MeloTel WizBox list.
This new website feature of ours is just another one of the ways in which MeloTel strives to satisfy its customers. We believe strongly that the easier we can make the lives of our clients, the better they will be able to run their businesses. We hope that you find our new MeloTel Wizbox feature valuable. And, we also hope that we have added a valuable new word to the English language in "wizzy"!